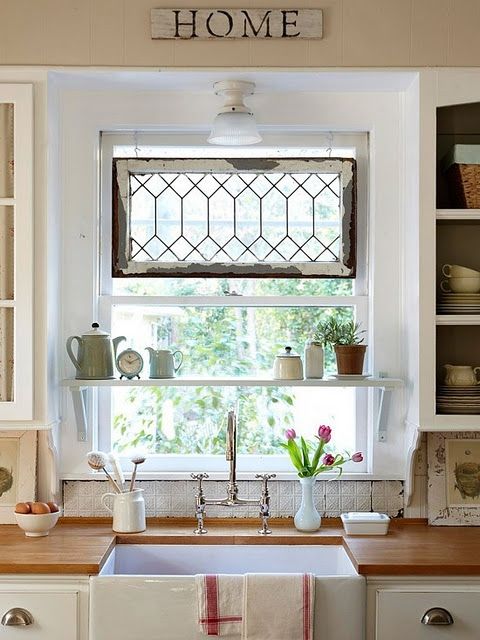 It's all too easy for that space under your sink to get rather chaotic.
Organising this cupboard is something most of us put on the long finger, but this simple 15 minute trick will go a long way in doing the job for you.
Tame a crowd of spray bottles by installing a curtain rod across the cabinet, and suspend them by their spray triggers.
A heavy-duty tension rod will work, but a screw-mounted option is best if you have many, or particularly heavy, bottles.
Adding stick-on lights under your kitchen sink will stop you having to rummage for what you need.
Or why not keep your cleaning supplies in attractive containers, as you'll be more likely to keep them nice and neat.
Try spray painting and label a coffee can, cutting a hole in the lid, and you've got yourself the perfect container for bin bag rolls.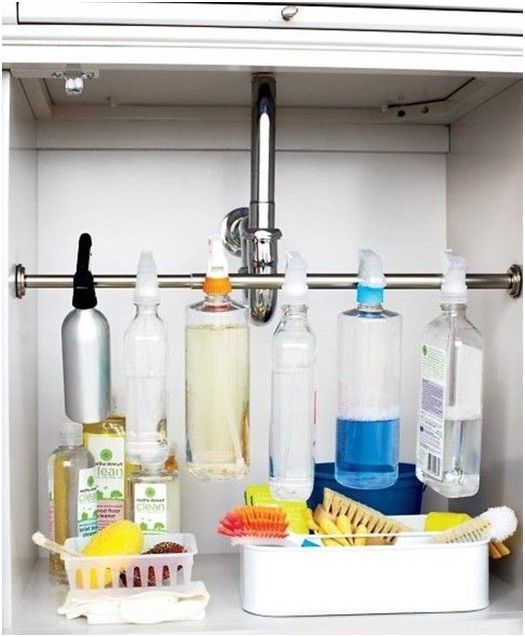 Images via Pinterest.