Children's books just seem to be getting better and better. There's truly something out there for everyone these days and our kids learn so much from losing themselves between the pages. It's a habit that a lot of them have picked up during lockdown and one we definitely want them to continue with. And one of the best ways to do that is by supplying them with the best and brightest in childrens publishing right now - all compiled in a handy list for you to browse below!
(Harper Collins)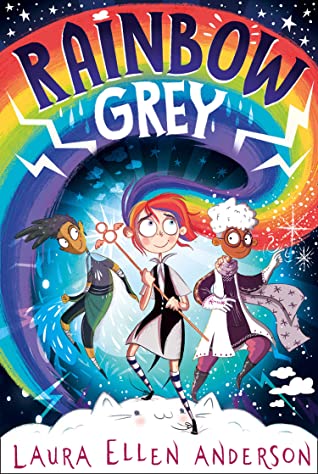 A magical new series from best-selling author and illustrator, Laura Ellen Anderson!
Ten-year-old Ray Grey lives in the magical Weatherlands, high in the sky! Ray is surrounded by Weatherlings with astounding weather power at their fingertips . . . but she doesn't have ANY magic!
Then, after a trip to Earth, Ray's life changes forever. She is transformed from Ray Grey into RAINBOW GREY! With the help of her best friends (and exploding cloud cat, Nim) now all Ray has to do is master her powers AND save the world from a mysterious, powerful enemy...
(Simon and Schuster)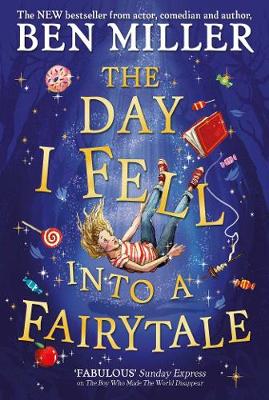 Following the breakout successes of The Night I Met Father Christmas and The Boy Who Made the World Disappear, get ready for the brilliant NEW novel from actor, comedian and bestselling author Ben Miller, perfect for fans of Matt Haig and David Baddiel! Featuring beautiful illustrations throughout from Daniela Jaglenka Terrazzini.
Lana loves stories. Especially the ones she and her brother, Harrison, share in their make-believe games. But when Harrison decides he's too grown-up to play with Lana she finds herself feeling lonely. Until something magical happens…
Hidden in the strange new supermarket in town, Lana discovers a portal to a fairytale world! But these aren't the happy-ever-after fairytales that Lana knows, they are darker and more dangerous, and the characters need Lana's help to defeat an evil witch. But she can't do it alone. Can she convince Harrison to believe in stories again and journey to the world with her…before it's too late?
This is a story about stories, but it's also about a brother and a sister finding their way back to each other through the power of imagination.
(O'Brien)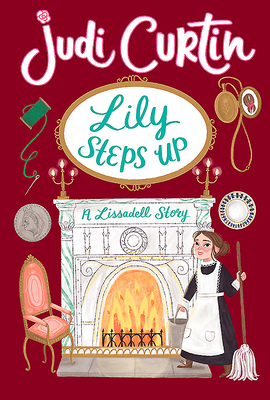 Lissadell House, Sligo, 1913
Lily and her friend Nellie are young housemaids in service in the Big House - they work for Lady Mary and Sir Josslyn Gore-Booth at Lissadell. As well as her housework and duties, Lily helps out in the local school of needlework - she hopes it might be a step on the way to her dream of being a teacher.
Though they work hard, there's lots of fun to be had at Lissadell - like friendship, fun and madcap bicycle rides with Sir Josslyn's niece Maeve, daughter of the famous Republican, Constance Markievicz.
Before Nellie came to Lissadell, she had a hard life in the workhouse, where she was separated from her family. So when Lily and Maeve manage to track down Nellie's long lost sister, Johanna, and fix it so she comes to Lissadell as Lady Mary's maid Nellie is overjoyed. But when a valuable locket goes missing, Johanna is the chief suspect; should Lily take the blame, so that the sisters can stay together?
(Simon and Schuster)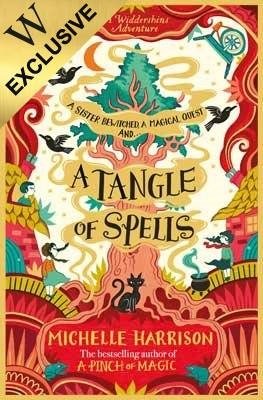 Everyone knows that magic and trouble go hand in hand...
A dangerous spell cast over an unsuspecting village.
An enchanted painting locked in a hidden room.
A desperate race against time to break the spell before it's too late...
It should have been a fresh start for the Widdershins. Finally free from the misty gloom of Crowstone and beginning a new life. But all is not as it seems in their postcard-pretty village. Their neighbours are acting strangely, and why do they flinch at the mere mention of magic?
The Widdershins sisters have their own secret: a set of enchanted nesting dolls with the power to render their user invisible. The sisters must use their wits - and their magic - if they're to break the dark hold over the village, and save one of their own . . . but have they met their match this time?
(Puffin)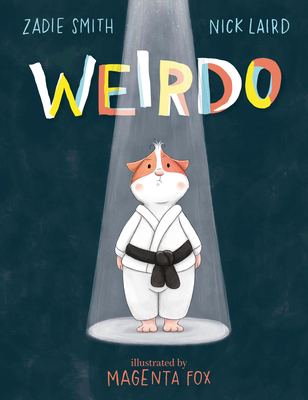 Meet Maud: a guinea pig who inexplicably wears a judo suit - and not everyone understands or approves. When Maud is thrown into a new and confusing situation, it takes brave decisions and serendipitous encounters for her to find her place and embrace her individuality.
The charming characters of Magenta Fox, whose work is evocative of Raymond Briggs and Janet Ahlberg, perfectly offset Zadie and Nick's warm, wry prose.
Weirdo is an endearing story about the quiet power of being different by two veteran writers and introduces an exciting debut illustrator. Together they have created a picture book that adults and children alike will treasure.
(Harper Collins)
Skulduggery, Valkyrie and Omen return in the 14th and penultimate novel in the internationally bestselling Skulduggery Pleasant series - and their most epic test yet...
In a matter of days, the world will change. Billions of lives will be wiped away in a final, desperate search for the Child of the Faceless Ones - she who is destined to bring about the return of humankind's ancient overlords.
To prevent this, Skulduggery Pleasant and Valkyrie Cain have one last - terrible - option: the assassination of Damocles Creed. With protests stirring in the magical city of Roarhaven, with riots and revolutions on the horizon, Valkyrie must decide who she wants to be: the hero who risks everything for a noble ideal, or the killer who sacrifices her own soul for the fate of humanity.
The decision must be made, and time is running out…
(O'Brien Press)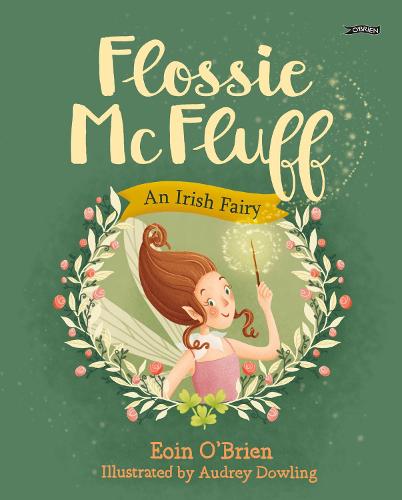 Three stories in rhyme about little fairy Flossie McFluff. Flossie may be tiny and shiny, but she is tough and smart, whether it's helping to deal with litter louts in her precious forest, or helping a leprechaun to find his missing gold. Beautifully and magically illustrated.
(Gill Books)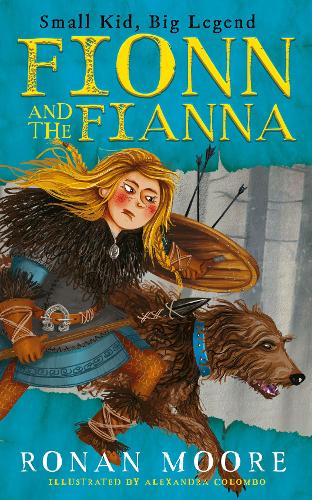 In the second book from Ronan Moore, we meet the teenage Fionn McCumhall who now leads the legendary Fianna warriors. Accompanied by his loyal Irish wolfhound Conbec and closest friends, Fionn and his band of warriors must survive a series of incredible adventures which culminate in an epic final battle.
Inspired by a collection of ancient Irish manuscripts, Fionn and the Fianna is the thrilling tale of Ireland's most legendary hero - one that breathes life into well-known stories such as 'The Giant's Causeway' and 'The Enchanted Deer' as well as introducing us to the magical, mystical world of the Fianna, all reimagined and beautifully illustrated to excite young readers.
(Puffin)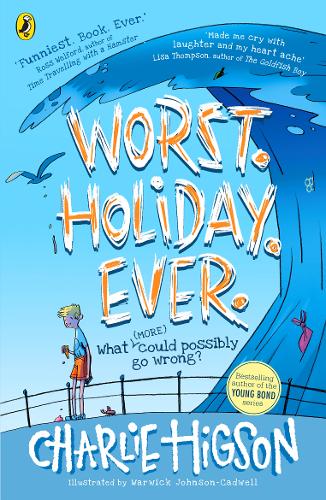 Stan is going on holiday to Italy with his (fifth) best friend Felix and a load of strangers.
Stan is absolutely terrified.
Luckily, his mum's given him an emergency list that includes how to survive a shark attack, and what to do if he gets kidnapped. Stan thinks that a better list would include how to cope with odd food, and what to do if he accidentally calls Felix's mum 'mum' in front of everybody.
And it soon turns out Italy is full of dangers and things that can go wrong.
One thing's for certain, Stan's not going to come back the same boy he left. He just hope he comes back at all . . .
Worst. Holiday. Ever is a story about facing fears, dealing with worries, and how it's OK to be anxious, scared, and sometimes a little bit brave.
(O'Brien)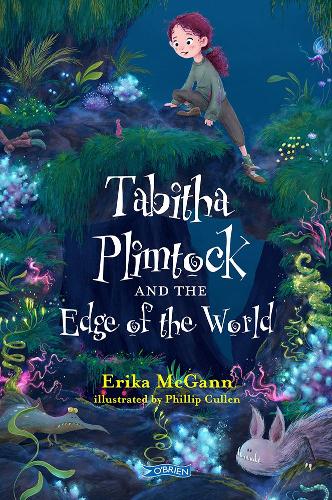 Tabitha Plimtock lives in a house at the very edge of the world. She is a go-getter - that is, a dogsbody forced to go and get things - for her nasty relatives, Gower, Gristle, Bertha and Cousin Wilbur.
One of Tabitha's endless chores involves descending the cliff face, via a net that hangs from the back of the house, to collect eggs, nuts and other things from the inhabitants of the wall. When rumours begin to circulate of monsters climbing from the base to gobble up unsuspecting wall-dwellers, Tabitha is worried for all her friends.
Determined to save them, Tabitha seeks out the elusive and eccentric Dr Sherback. The doctor introduces her to a whole new world at the base - one that is dark, dangerous and absolutely thrilling - but not even Dr Sherback's vast knowledge can slow the terrible creatures climbing to the top of the wall.
With a clever plan, and not a small amount of courage, can Tabitha stop the monsters and keeps the people she loves safe for good?
(Puffin)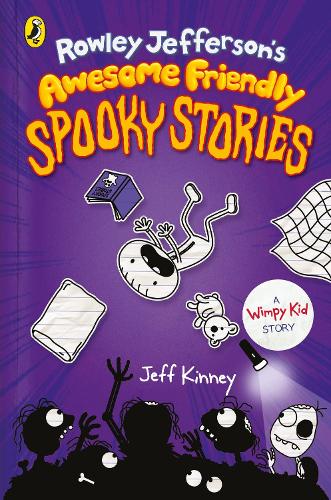 Grab a flashlight, crawl under the covers, and dive into the twisted, unexpectedly hilarious world of Rowley Jefferson's imagination.
You'll meet zombies, vampires, ghosts, and much more in these comically terrifying tales. Rowley's spooky stories might leave you laughing, but beware—you could end up sleeping with the lights on!
(Penguin)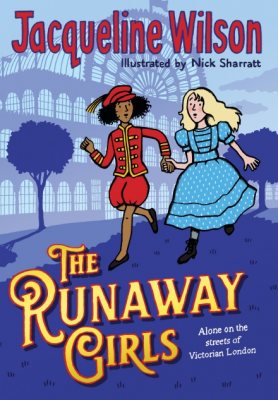 Victorian London, 1851. Queen Victoria is on the throne and the Great Exhibition is about to open!
Lucy Locket lives with her father, the New Mother and the New Baby. They sent away her beloved Nurse and replaced her with a horrid governess. Lucy desperately wants someone to be kind to her, and to have some fun - there's very little of that in her house.
Kitty Fisher is a street performer who earns tin for her supper by tumbling. She has always lived on the street and on her wits, with only the kind Gaffer to help her. But now Gaffer is gone, and Kitty is all alone.
When Lucy runs away from home, Kitty shows Lucy how to survive - where to find the best picnic leftovers in the park, and which trees makes the best beds. Lucy learns quickly and shows Kitty her own skills - befriending families to get free meals and singing beautiful melodies for the crowds.
But the streets of Victorian London are dangerous and soon the girls find themselves under threat from thieves - and even worse, the Workhouse!
(Puffin)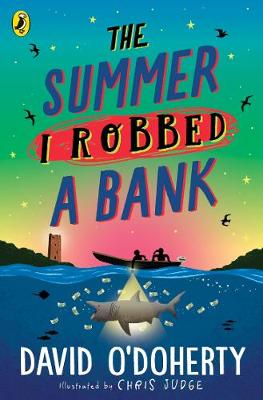 Following on from David O'Doherty's first series for children, Danger is Everywhere, which was translated into 18 languages and has sold over 100,000 copies through the TCM, expect an absolutely bonkers summer adventure bursting with fun and friendship with The Summer I Robbed a Bank.
The wild and remote setting of the story was inspired by Achill Island, where David visited his granny as a child, and where his imagination first plotted to rob the island's mobile bank.
Rex's parents have split up, he's about to make the scary move to secondary school, and to make matters worse he has to spend his summer holiday on a remote and rainy Irish island - with lots of sheep for company.
The only upside: he'll be staying with his strange and brilliant Uncle, Derm.
Then Rex discovers Uncle Derm is about to execute his most hair-brained plan yet - he's going to rob the island's travelling bank! And he needs Rex's help . . .
A madcap robbery, plenty of sheep and a summer of discoveries come together in this hilarious and heart-warming adventure.
(Wellbeck Publishing)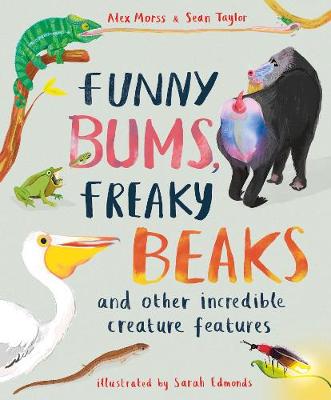 Celebrate the incredible diversity of life on earth in Funny Bums, Freaky Beaks – includes over 100 creature features!
A delightful compendium of the most unusual and unexpected features in the animal kingdom, from puzzling toes to weird ears, and all the other body parts in between. These creatures have unusual features but they all serve a very useful purpose. This charming and visually appealing book carries the underlying message that everybody and everything is strange and wonderful in its own way - difference should be celebrated.
The perfect gift for young readers who love nature, wildlife and are curious about planet earth and its most interesting creatures. Includes a section at the back about how to help wildlife near where you live or what can be done to protect endangered species.
(Flatiron Books)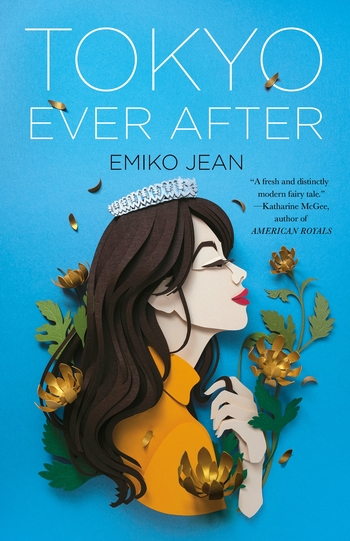 Princess Diaries meets Crazy Rich Asians for a new generation!
Putting a fresh spin on the Secret Royalty trope, this endlessly charming YA novel follows Japanese-American teen Izumi Tanaka as she discovers that her long-lost father is the Crown Prince of Japan. Hailed as an "#OwnVoices triumph" (Shelf Awareness) and "a refreshing and spot-on depiction of Japanese Americans exploring their heritage" (Booklist, starred review), this is an escapist teen fairy tale that puts a fun, flawed, fully-realised Asian-American heroine front and centre.
(Penguin)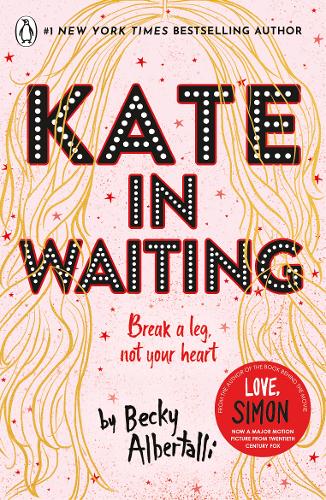 Contrary to popular belief, best friends Kate Garfield and Anderson Walker are not co-dependent. Carpooling to and from theatre rehearsals? Environmentally sound and efficient. Consulting each other on every single life decision? Basic good judgment. Pining for the same guys from afar? Shared crushes are more fun anyway.
But when Kate and Andy's latest long-distance crush shows up at their school, everything goes off script. Matt Olsson is talented and sweet, and Kate likes him. She really likes him. The only problem? So does Anderson.
Turns out, communal crushes aren't so fun when real feelings are involved. This one might even bring the curtains down on Kate and Anderson's friendship in this adorable YA book.