Eating chocolate at Christmas time is a necessity. It doesn't feel right if we don't have at least a tin of Roses within arm's reach.
We are well aware that chocolate isn't healthy, but it's one of our favourite festive treats.
Opening the advent calendar on a December morning is one of the sweetest traditions, however, some people certainly don't agree.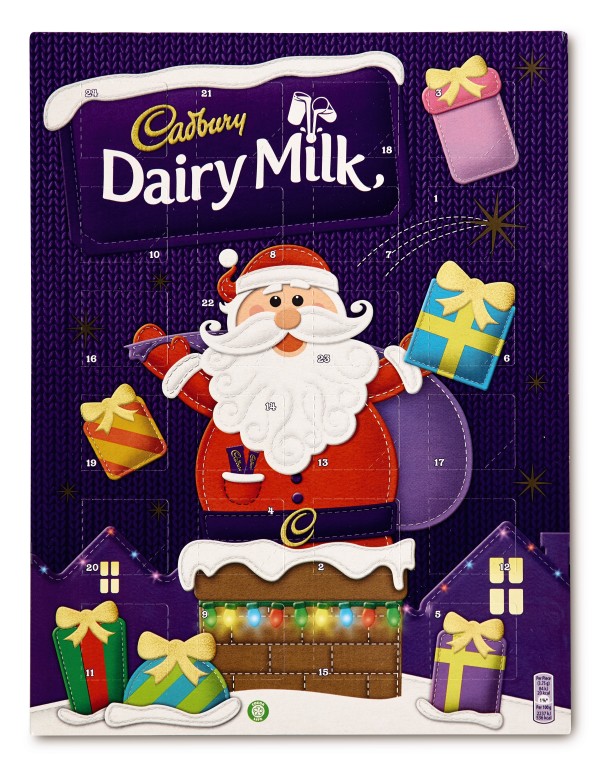 Good Morning Britain viewers were disgusted when PR consultant Nick Ede said that it is time to ditch advent calendars because giving children chocolate during Christmas isn't good for them.
He explained, "The reason I have an issue with that [chocolate advent calendars] is giving your children chocolate in the morning. It's not just one chocolate, you'll get one from your granny, from your auntie, it's probably five chocolate buttons you'll get every day.
Yes of course we should ban everything that makes children happy !!

— lightlife (@siobhan28904808) November 29, 2019
He stressed that more and more people are becoming addicted to sugar and this tradition isn't going to help the rising numbers.
"The chocolate isn't as good as it was in our day," he said.
"25 days of chocolate actually equates to around four or five actual bars of chocolate a month," he added.
Oh fgs, it's a bit of fun leading up to xmas for crying out loud. These people who think what to ban next, don't they have anything else better to do? They must lead very boring lives

— charlotte jones (@charljones38) November 29, 2019
We can understand where he is coming from but Christmas is all about spreading joy and if a little piece of chocolate is going to bring a smile to our face then we say pass us the tin of Celebrations!
What do you think? Do you agree with Nick Ede?