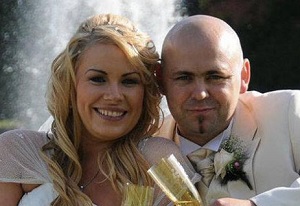 An overjoyed couple are already guaranteed the perfect Christmas, as they celebrate their first festive season with their miracle quadruplets.
Last year, Grace and James Slattery, from Limerick, Ireland, had resigned themselves to the fact that they would never become parents.
Having suffered four devastating miscarriages, neither was prepared to suffer the heartbreak of going through with IVF if it didn't work out.
In a miraculous change of fortune, however, Grace and James were told that not only had they conceived naturally, but they were expecting quadruplets.
Their three daughters and son – Mollie Rose, Lily-Grace May, Amelia Helen and Lucas James – were born in April.
Now, as they prepare for their first Christmas with their children, Grace and James want to share their joy with the world.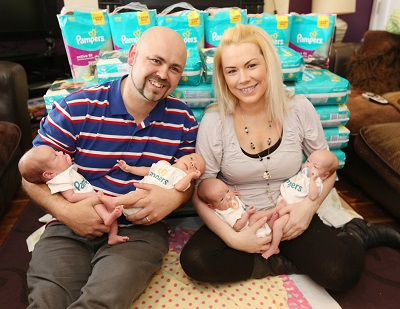 "Friends and family have been showering them with presents already – they have a Christmas songs CD which they love and helps to calm them down. The babies are our Christmas miracles – we are blessed," Grace told the MailOnline.
Grace also issue a very important piece of advice for other couples who may be experiencing the heartbreak that she and James did: "I really want to encourage other women to keep trying, because if we'd given up we wouldn't have the babies we do now."
What a wonderful happy ending for this couple and their family.