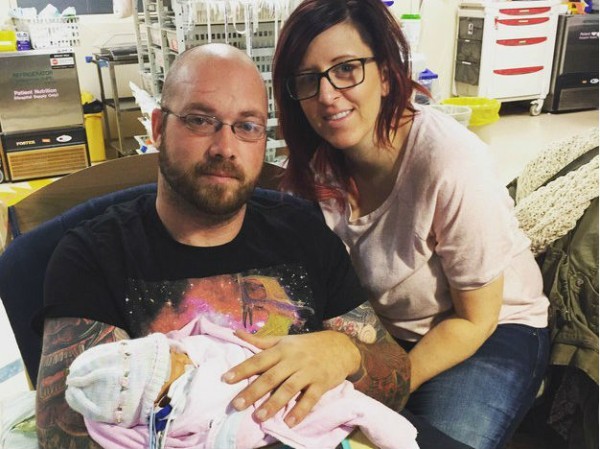 We challenge you not to cry when you watch this gorgeous video.
A couple who are first-time parents to a baby girl with a serious medical condition were given a wonderful Valentine's surprise.
Canadians Vanessa Marshall and Gordon Lewis are mum and dad to little Georgia who was born with hypoplastic left heart syndrome, which means only three of her four heart chambers are properly working.
And little trooper Georgia, now four months old, has never left the Sick Kids Hospital in Toronto, meaning her parents pretty much haven't either.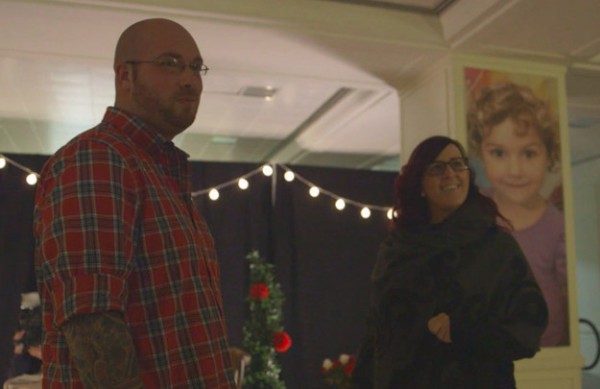 So for Valentine's Day the Sick Kids Foundation decided these fantastic parents needed a special treat – a well-deserved surprise romantic dinner served on-site in the hospital.
Vanessa and Gordon were royally tricked – they thought they were giving an interview about Georgia only to find a romantic candlelit meal prepared by nearby restaurant The Chase, complete with flowers, a server and a violinist.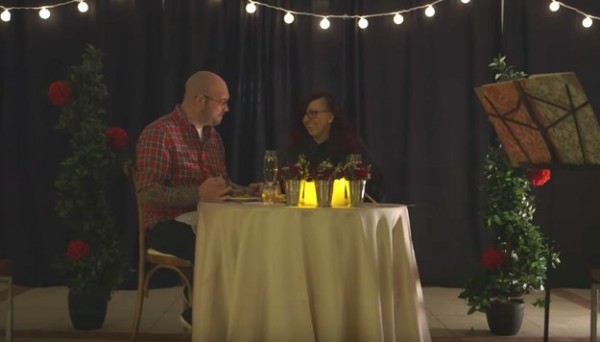 And their reaction had us in FLOODS of tears. Both sobbed as they sat down to their special dinner and read a special card the Sick Kids Foundation gave them from their daughter which said:
"Dear mom and dad,
"You gave me life and that's the most precious thing ever. That's why I'm fighting so hard with you and the nurses and doctors by my side. Tonight I want you to remember that all the love you have for me comes from the love you share. I'm here, I'm good hands,
Love Georgia and all her friends at the Sick Kids Foundation."
SHARE if you were smiling through your tears at this beautiful video.