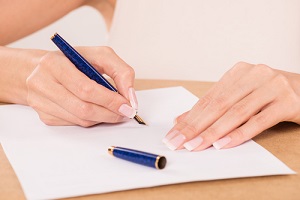 The parents of a transgender teenager have printed a birth announcement retraction correcting his sex, in order to show him their support.
Yolanda Bogert and Guy Kershaw originally announced the birth of their daughter, Elizabeth Anne, in Australia's The Courier Mail newspaper back in 1995.
However, with the 19-year-old now identifying as a man, named Kai Bogert, the couple wanted to acknowledge this formally.
Yolanda and Guy went on to take a space out in the 'Births' section of the newspaper, printing a message under the title 'A Retraction – Bogert'.
The new notice, which features a picture of their son, reads:
"In 1995 we announced the arrival of our sprogget, Elizabeth Anne, as a daughter. He informs us that we were mistaken. Oops! Our bad. We would now like to present our wonderful son – Kai Bogert. Loving you is the easiest thing in the world. Tidy your room."
Yolanda and Guy's sweet dedication has since gone viral online, with social media users praising the proud parents for the gesture.
Speaking to The Courier Mail, mum Yolanda said: "I needed to show my son I support him 100 percent, and I wanted to let the world know that. It is all very new to us. Kai just told me a few days ago that he no longer wanted to live as a girl."