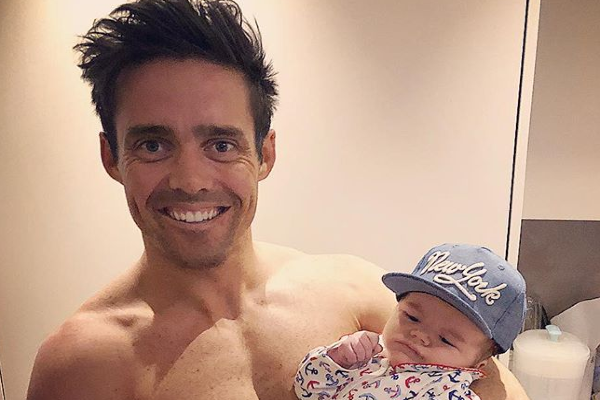 Spencer Matthews and Vogue Williams have been melting our hearts ever since they welcomed their son Theodore into the world on September 5.
The doting parents have been showering their Instagram accounts with the cutest family photos and we must admit they're quickly becoming our favourite people on the photo sharing app.
Theodore is just too adorable for words.
Last night, Spencer gushed about his wife Vogue and their baby boy in the most heartfelt post.
He shared a photo of Vogue cuddling their baby boy before bedtime. "Pretty much every single night now is my idea of heaven," the new dad shared.
"Staying in and falling more and more in love with these two!" he continued.
The proud dad added: "Never thought that life would be this good."
Fans of the former Made In Chelsea star couldn't help but fawn over baby Theodore. "Oh my goodness! How adorable is he. Very lucky man."
"Omg so cute he's the image of his daddy," another said.
"This makes me so happy to see you guys so happy. Quite something eh!" one shared.
Another commented on how much Spencer has changed: "Wow you're a changed man. Fatherhood looks good on you..He is so cute and is the image of you. You must be so proud."
We couldn't agree more. Fatherhood suits Spencer down to the ground. We just can't get enough of both his and Vogue's family snaps.