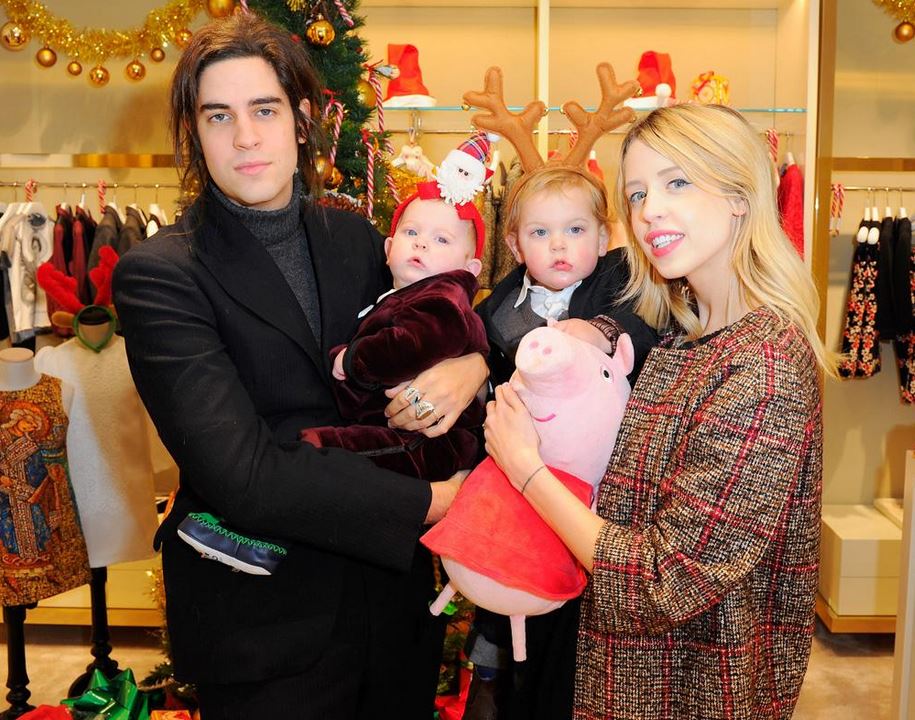 Peaches Geldof died of a heroin overdose, it is expected to be announced today.
In a tragic echo of her mum Paula Yates's death 14 years ago, toxicology tests will reportedly show at an inquest later today that the mum-of-two died from an overdose of the drug.
The 25-year-old was found dead at the home she shared with husband Thomas Cohen and sons Phaedra, one, and Astala, two, in Wrotham, Kent, England, on April 7th.
North West Kent Coroner Roger Hatch will reportedly confirm the results of a toxicology test, which found Peaches died as a direct result of the class-A drug, and the inquest will be immediately adjourned.
The news is sure to have come as a blow to Peaches' father, Sir Bob Geldof, as her mother Paula Yates, 41, died of a heroin overdose in 2000, when Peaches was just 11.
Police discovered no evidence of drugs paraphernalia in the house, sparking speculation that a friend or family member may have removed evidence from the house before the paramedics arrived.
An autopsy carried out shortly after Peaches' death proved inconclusive, so samples of her blood and tissue were sent off to a laboratory for further testing.
The hearing is expected to last around 10 minutes and a full inquest into the model and TV presenter's death will take place in late July.
Peaches was laid to rest last week at St Mary Magdalene and St Lawrence Church in Davington, Kent, where her dad delivered a heart-breaking eulogy.