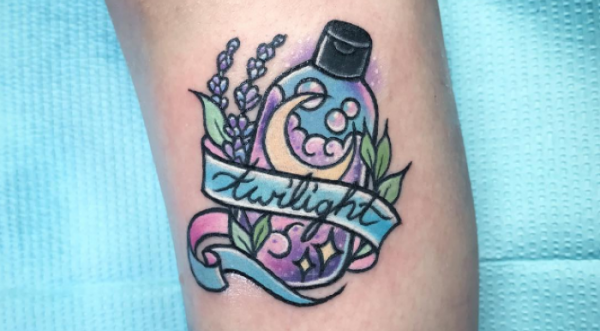 People have been getting tattoos inspired by LUSH Cosmetics, and we have no idea why.
Listen, we're not here to judge, but we just can't imagine loving a bath product enough to permanently ink it on our skin.
HOWEVER, while we may not understand these LUSH tattoos, we cannot deny the fact that they look pretty darn cool.
We won't be getting a LUSH tattoo any time soon, but big shout-out to the people who have them.
What do you think, ladies?
Are these tattoos weird, or wonderful (or both?)?
SHARE if you think these tattoos are hilarious.