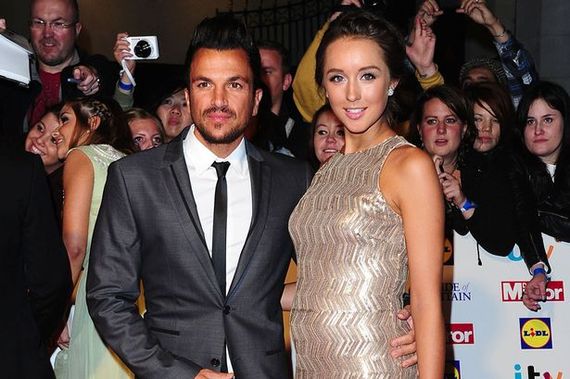 Little Ameila is only nine months old, but proud dad Peter André is already thinking about the next one.
When asked if he and Emily are planning to expand their family, Peter confirmed it was on the cards.
"Yes. I mean ideally we'd get married first, even though we didn't the first time."
"But that doesn't matter. That would be the plan – for Emily to finish uni, get married at some point and then of course have another baby," Peter said.
Emily and Amelia are currently living with Emily's mum, who is looking after the baby while her daughter studies for her medicine degree.
Despite a busy tour schedule, spending time with his fiancé and daughter are still Peter's top priority.
"We've just had the weekend together, which is great, and the first leg of the tour is where Emily and the baby are, so that means instead of getting off stage and partying, I'm going to get in the car and go straight to them after most of the shows.
"It will be long treks, but I'm looking forward to it."
Peter also hinted at when he and Emily will finally tie the knot. The couple got engaged in January, but haven't made firm plans yet.
"We got engaged in January and we did say two years and it's almost been nine months now, so it's not that far off," Peter teased.
Sounds like exciting times are ahead for this happy couple!