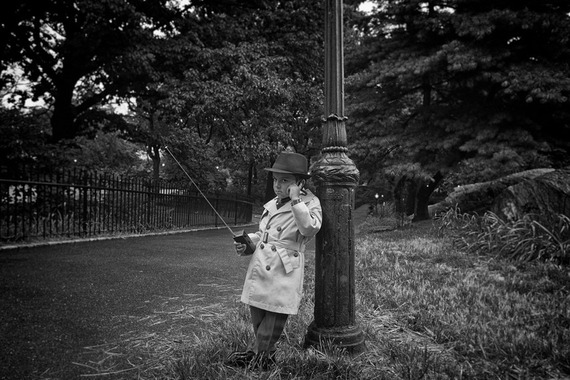 Like most dads, Tyler Orehek loves taking cute photos of his children. Unlike most dads, Tyler puts a lot of thought and effort into recreating a vision of a lost America in the pictures of his kids.
It was his father's tales of growing up in depression-era America which inspired Tyler to involve his two children in his vintage recreations.
"I became very interested in capturing the essence and visceral emotion, which is unmistakable in vintage photography," Tyler explains.
"I knew that I wanted to explore the possibilities of capturing rich and engaging images of my own son and daughter while creating compositions, which truly felt authentically vintage."
Authenticity is essential to Tyler, and he spends a lot of time, effort and money acquiring rare antiques to create the right feel for his photographs.
"My 'Traveling Sideshow' shoot, where my son is a ringmaster and his 2-year-old sister is a tightrope walker from year 1900 was my most involved and ambitious shoot to date."
"It took six months to execute and cost me well over $2,000 in props and clothing," he said. "It's the image I'm most proud of."
Lucky for Tyler, his children share his love of recreation.
"Both of them are extremely collected, introspective and very present when we shoot. I include them in the planning and researching process. I also make it a point to explain the professions or individuals they are going to embody in the shoot ... They somehow get it.