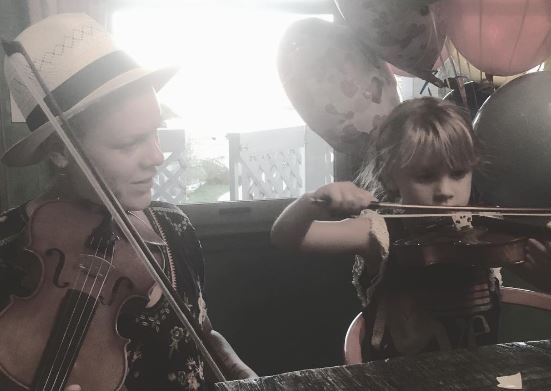 We LOVE this! Not only is it pretty funny, but it's a pretty great example of the fact that little girls love space, astronauts… and erm, Matt Damon, just as much as little boys.
Singer Pink's 5-year old daughter Willow is apparently crazy for the film The Martian, where Matt Damon's character Mark Watney is left on Mars and has to survive. She's so crazy for it in fact, she asked if Matt Damon could come to her birthday party.
And while Pink couldn't swing the A-lister to her daughter's party, she did the next best thing: she created an epic Matt Damon cake!
"Her favorite movie is The Martian with Matt Damon," Pink told the Kyle and Jackie O Show last month. "It's good. She loves it. I love it. I thought it was great but I don't love it the way she loves it. She asked me if Matt Damon can come to the party. I think she has a crush."
We love hearing that celebs are just like us really, especially when it comes to being mums!
The things we do to make our kids happy eh?
Love this as much as we do? Why not SHARE?