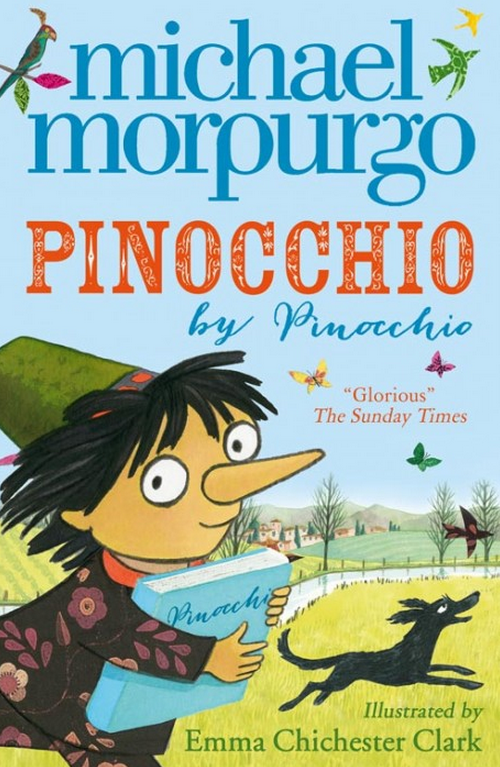 "Now – there's no point in pretending here – I was, and still am deep down, a puppet. Everyone knows Pinocchio is a puppet. I reckon I must be just about the most famous puppet the world has ever known. But the truth is I'm not just a puppet, I'm more than just bits of wood and string. I'm me. So I thought it was about time that I, Pinocchio, told you my story"
We all know the story of a puppet named Pinocchio who dreams of becoming a real boy, but this version is so different. In this beautiful interpretation of the classic story, Pinocchio tells his own tale in his own cheeky and funny way. this beautiful hardback edition is lavishly illustrated by the brilliant Emma Chichester Clark, making it a must-have gift for all book lovers.
Michael Morpurgo OBE is one of Britain's best-loved writers for children. He has written over 100 books and won numerous prizes, including the Blue Peter Book Award, the Whitbread Award and the Smarties Prize. A former Children's Laureate, Michael is also the co-founder, with his wife Clare, of the charity Farms for City Children.
Published by HarperCollins, it is available now.