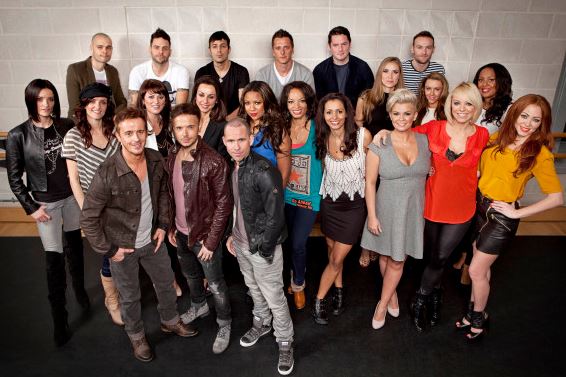 The Big Reunion stars Natasha Hamilton and Ritchie Neville are expecting their first baby together.
The pair, got close when they co-starred on the ITV show and after a whirlwind romance have revealed that Atomic Kitten singer Natasha is three months pregnant.
"It's a complete miracle!" said 31-year-old Natasha.
But added she's had the "worst morning sickness ever."
Natasha also revealed what happened when the pair went for their scan together, saying 5ive singer Ritchie, 34, "went into panic mode".
Ritchie says that he's looking forward to his new role.
"I want to be a hands-on dad. Tash will be feeding the baby and I'll be feeding her sandwiches. Natasha's stuck with me forever now, no matter what happens," he said.
The loved-up couple also revealed that despite their change in circumstances, they are not about to get hitched, saying, "We've talked about marriage before - but there's no rush."
Natasha is already mum to Josh, 10, whose father is nightclub owner Fran Cosgrave and Harry, 8, from her relationship with dancer Gavin Hatcher.
The pop star split from her previous husband Riad Erraji last summer after six years of marriage and they have a son together, Alfie, 3.