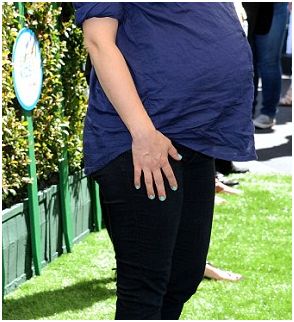 Drew Barrymore has opened up about becoming a mother.
The Charlie's Angels actress is expecting her second child with her art consultant husband Will Kopelman
Drew and Will are already parents to 15-month-old daughter Olive.
Drew said that becoming a mother is "the greatest thing I've ever done in my life" but added that it's also one of the most worrying.
"I've never been so worried in my life about making sure that something I care about more than I've ever cared in my life is safe and intact," Drew revealed.
The 39-year-old actress also spoke about her approach to parenting as she was not from a "traditional family" and therefore had to do her "homework" in order to ensure her children could stay safe but in a "fun-loving" environment.
Drew added this was a tricky thing to manage for many parents as it can often lead to them becoming "uptight because there's so much to care about and to learn about."