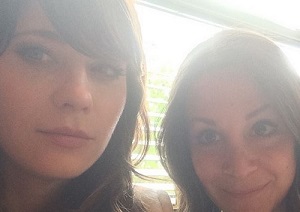 She announced the wonderful news of her pregnancy last month, but it seems that actress Zooey Deschanel was living with the secret for quite some time.
The star, who recently got engaged to boyfriend Jacob Pechenik, has opened up on her delight at having to cover up in a "Swuit" – a three-piece suit made entirely of sweatsuit material – on set of her show New Girl.
"I'm the only one who wears it in the episode. It was really comfortable, and I was pregnant at the time, but I couldn't tell anybody, so I was happy to be wearing comfortable clothes," admitted the 35-year-old.
The star, whose sister Emily is also expecting, also opened up on her pregnancy cravings, which are surprisingly ordinary.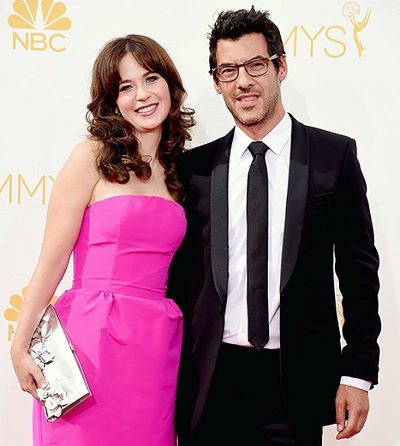 "I'm used to being able to go long periods of time without eating. Now I'll wake up hungry sometimes, and I'm like, 'What? I've never woken up hungry in my life!' Every day I wake up, and I'm like, 'Breakfast, please!'" she told People magazine.
Zooey is such a funny lady, we can't wait for more of her unique insights into pregnancy.