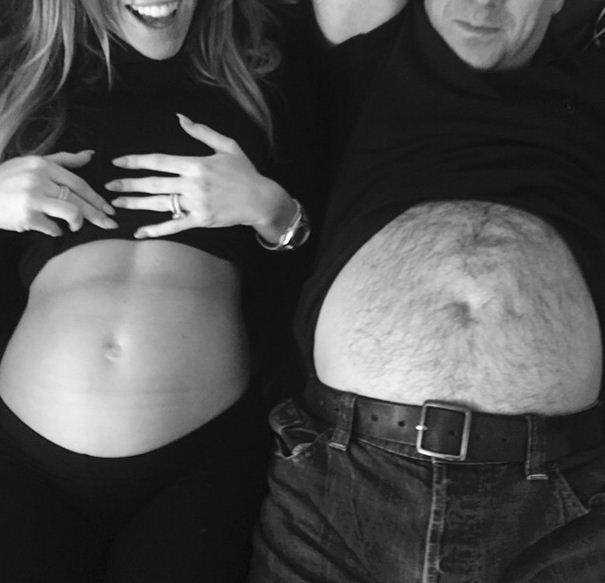 We've all seen the recent enviable snaps of this stunning mum-to-be , but it seems like there's more to this model's journey to motherhood than meets the eye.

Looking stylish on nights out and showcasing her stunning figure in sporty crop tops, you'd be forgiven for thinking that Abbey Clancy's second pregnancy has been plain-sailing so far.

The model is, however, keen to dismiss rumours she has taken to her second pregnancy like a duck to water.

Opening up about the experience, Abbey admits she feels less-than-perfect, saying: "One part of your brain is going 'Oh my God, I'm so blessed, it's a miracle' and the other half is going 'I can't bear this, I'm so fat, I'm ugly, I've got headaches, I've got spots, I feel sick."

While Abbey seems eager to flaunt her fabulous curves, that doesn't mean they haven't been causing her problems too.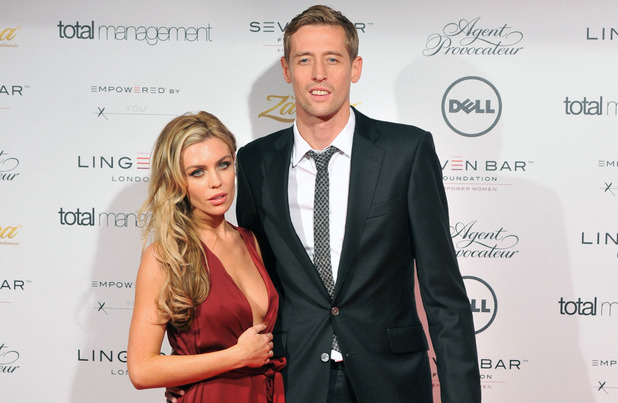 Chatting about her changing figure, Abbey says: "Pete's not too happy with me moaning every two seconds. and the perks- the big boobs and that- he can't go anywhere near because they're too painful."

Abbey, who is five months into pregnancy, says she's currently filling up on carbs in a bid to keep nausea at bay.

We think you deserve all the croissants you want, Abbey!