The internet went into meltdown last week when it was finally confirmed that there was a new celeb baby on the way!

Following numerous reports and rumours, the Imitation Game star, Benedict Cumberbatch,and his wife-to-be Sophie Hunter admitted that the speculation was indeed correct and the pitter patter of tiny feet would soon be heart in the Hunter/ Cumberbatch homestead.

It was Sophie's choice of red carpet gown that got people speculating that she may be pregnant, but her latest style choice has confirmed that this mum-to-be knows certainly how to dress for a flight with her beau.

As any expectant mum knows, comfort is a must so the talented director opted for silver trainers, dark tights and a roomy woollen dress, guaranteed to keep her cosy while travelling.

The stunning Sophie topped off her outfit with a royal blue coat and dark glasses while her husband-to-be, who just lost out on a Golden Globe award to actor Eddie Redmayne, sported a flat cap and leather jacket over his casual shirt and jeans attire.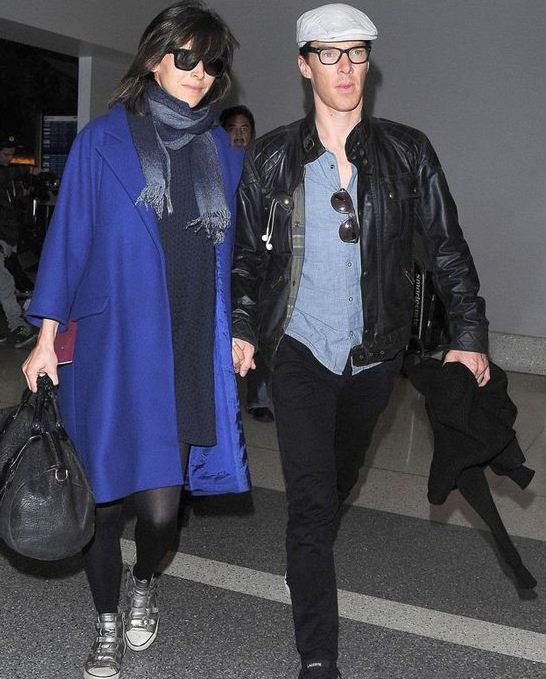 We can only imagine how cool their little one's wardrobe is going to be when it makes its much-anticipated arrival this summer!