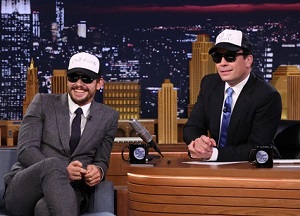 He and his wife welcomed their second child together last week, and chat show host Jimmy Fallon chose a big moment to show off his new daughter to the world.
The star, who took a break in filming The Tonight Show last week after the birth of little Frances Cole, shared some adorable photos of the tot with his viewers.
"My wife Nancy and I welcomed our second child, Frances Cole Fallon! So, welcome to The Tonight Show, I'm your host, completely exhausted," he joked.
He then went on to show a series of cute phone pictures of little Frances all bundled up in her car seat and with her beaming parents.
Jimmy and Nancy announced the arrival of Frances, who was born via surrogate, last week, in a statement.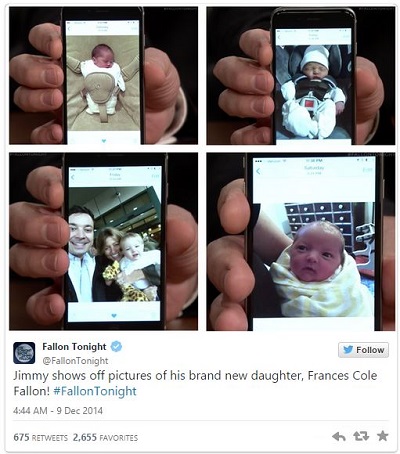 A representative for the couple wrote: "Frances Cole Fallon officially entered the world at 8:45am on Dec 3, weighing 5lbs, 11oz. And is 18.5 inches long. Their new addition joins big sister, Winnie Rose [16 months]. The couple opted to keep their baby joy to themselves until their new daughter made her official debut. Both Fallon babies were born via surrogate."
Frances is an absolute cutie. Congratulations once again to the family.