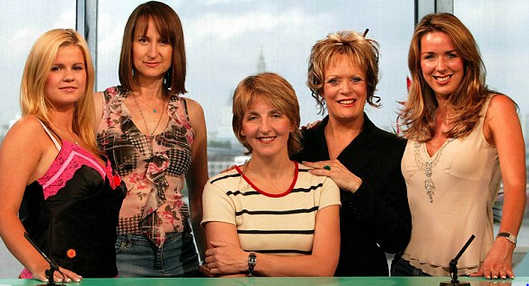 Former
Brookside
star and
Loose Woman
presenter, Claire Sweeney took to Twitter today to announce that she is expecting her first child with her ex-fiancé, Daniel Riley.
The 43-year-old is said to be thrilled, as she tweeted the good news to her fans.
"Thrilled to say my show that I co-wrote sex and the suburbs has opened to rave reviews, but the BEST news is I'm 5 months pregnant."
Claire has spoken before of her desire to have children and said it was a decision that she wanted to take very seriously.
"I definitely want to have children, that's still part of my plan, so hopefully watch this space. I believe in fate but I think you do start thinking; yes I am at an age now where I do have to think about it and consider it. But then a friend of mine has just got pregnant at 46. She had been trying for years for a baby and then got pregnant naturally at 46."
Claire's agent said Claire and Daniel are still friends and are looking ahead to the birth of their child.