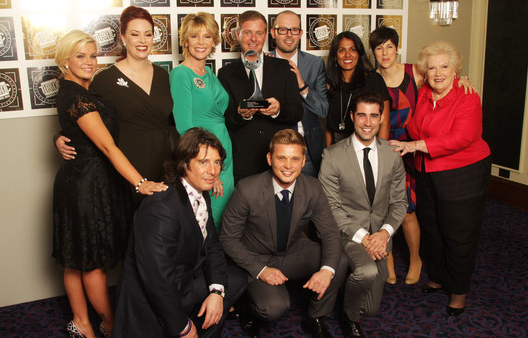 Following the tragic death of Peaches Geldof yesterday, television presenter Jeff Brazier has spoken out how he helped reassure his children after the death of their mother, Jade Goody.
Peaches passed away yesterday at her home in Kent and was a mother to her two children: 23-month-old son Astala and 11-month-old son Phaedra.
Jeff says he can relate to what Peaches' husband Thomas is going through. As Jeff became the sole guardian of his two children Bobby Jack and Freddie following the death of their mother, Jade in 2009.
The presenter appeared on This Morning to discuss how to help children cope with losing a parent.
He said: "Your children need reassurance that you, as a sole surviving parent, are not going anywhere… my kids love that."
Jeff spoke about what it was like for Jade's final days and how it is important to start making memories with your children while you still can.
"My advice, having dealt with this situation myself (and regrettably Jade did deteriorate too quickly for us do any of the things we wanted to do together as a family before she went). You've got to start making memories now, you really do. Practical things like putting your hands in clay next to your mum's and photo-shoots."