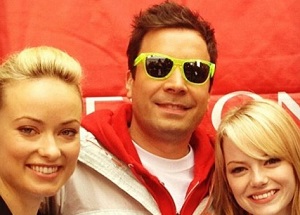 Huge congratulations are in order this morning, as it has been announced that comedian and chat show host Jimmy Fallon has become a dad again.
The star and his wife Nancy Juvonen welcomed their second child, a daughter, via surrogate this week.
A representative for the couple confirmed the news to People magazine in a statement, saying: "The couple opted to keep their baby joy to themselves until their new daughter, Frances Cole, made her official debut."
The 40-year-old Tonight Show host took to Twitter to share a simple message of thanks, writing: "Franny sends her thanks."
Jimmy and Nancy became parents for the first time last year when their surrogate gave birth to daughter Winnie Rose.
The couple met on the set of the movie Fever Pitch in 2005 and became engaged two years later, going on to wed in an intimate Caribbean ceremony.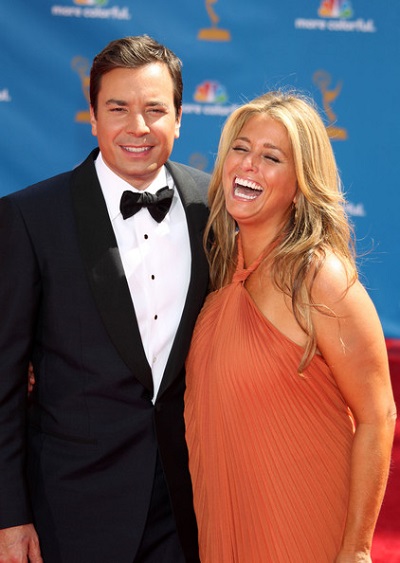 In an interview with People, Jimmy gushed about life as a father, saying: "This has been the craziest year of my life, but being a father is the most exciting, amazing thing that ever happened to me. And everything's going well on the show. My life has never been this cool."
What lovely news. Congratulations to the family!