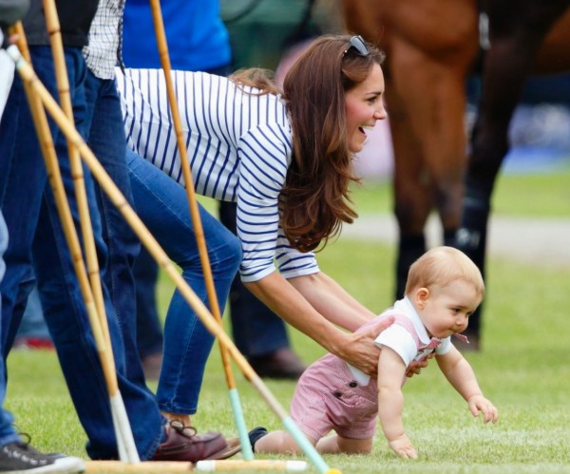 It looks as if Prince George's first birthday present is set to rival North West's diamond earrings.
The little prince is set to have a £5 coin released by The Royal Mint to celebrate his birthday – though the piece will actually cost £80.
The extravagant coin will be the very first time a Royal has had his/her first birthday commemorated with a coin. The heraldic royal arms are featured on the piece, which was approved the Queen as well as the Duke and Duchess of Cambridge and the Chancellor George Osbourne.
Prince George will be celebrating his first birthday on the 22nd July and we're sure this will be a very special gift for him to have when he gets a little bit older.