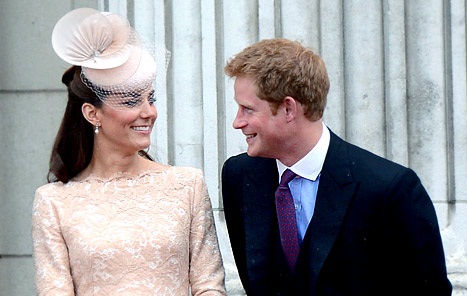 Winning himself some serious brother-in-law points, Prince Harry has reportedly cancelled his birthday plans as Kate Middleton will be too ill to attend.
The birthday party was planned by Kate and Prince William as an intimate celebration with close friends and family, and sue to be held at the couple's newly refurbished apartment in Kensington Place.
However with the announcement last week that Kate is pregnant and suffering from hyperemesis gravidarum – a rare pregnancy complication characterised by severe nausea and vomiting – Harry decided to call off the bash.
He contacted guests explaining that he felt it was "inappropriate" to continue the plans while his sister-in-law was so sick, and promised a post-birthday celebration when she has recovered.
An insider reported that "Harry was in no doubt that the party should be postponed, even though 30 is an important milestone"
"Kate had been very involved in organising Harry's party, and once she fell ill he felt it wrong to let the event go ahead."
It's not all bad birthday news however as Harry is due to inherit £10 million today from a trust fund left to him by his mother, Princess Diana. Equal shares of Diana's estate were left in trust to her son's to be inherited on their 30th birthdays, with William receiving his share in 2012.