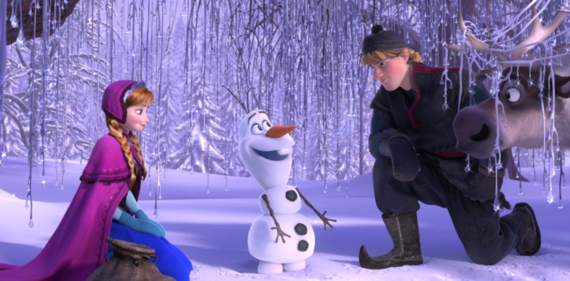 To celebrate the release of Disney's Planes 2: Fire and Rescue - Disney has decided to share some of the real life locations, which have inspired many of our favourite Disney and Pixar films.
The Princess and the Frog
The jazz filled streets of New Orleans and the Louisiana Bayou served as the perfect setting for Princess Tiana's toe tapping adventure for her life as a frog.
Frozen
The stunning mountains, fjords and architecture of Norway provided inspiration for the setting of Disney's hit, Frozen. In particular, Oslo's medieval Akershus Castle and the city of Trondheim's Stiftsgården Royal Palace, are reminiscent of the film's iconic Arendelle castle.
Monsters University
Universities aren't that different in the world of monsters it seems. American institutions of UC Berkeley, MIT and Stanford, inspired the film-makers to create the 700 year old university campus setting for the movie.
Brave
Set against the breath-taking backdrop of the Scottish Highlands, this is the tale of Princess Merida, who is determined to make her own path in life. The stone circle, an integral part of the film's story, is based on the Standing Stones at Callanish, which can be found on the Isle of Lewis.
Ratatouille
The tale of Remy the rat, who dreams of becoming a chef, finds himself working in the kitchen of a renowned Paris restaurant. The film perfectly recreates the charm of Paris's restaurants and cafes, with several legendary landmarks including The Eiffel Tower, taking center stage.
Planes 2: Fire & Rescue
Piston Peaks is the setting for Planes 2: Fire & Rescue with stunning canyons, lush forests and jaw-dropping waterfalls.
The Lion King
The plains of the Serengeti were captured in the Lion King, as zebras, wildebeest and a whole host of other African animals gathered to witness the reveal of the new prince, Simba.
Finding Nemo
P. Sherman, 42, Wallaby Way, Sydney. There's an address you can probably remember, where Nemo found himself, trapped in a fish tank inside a dentist's waiting room. Sydney Harbour along with the Great Barrier Reef in Queensland, provided the main backdrop for the film.
Robin Hood
Robin Hood's home of Sherwood Forest is a real life location. The beauty spot in Nottinghamshire has become synonymous with the heroic outlaw.