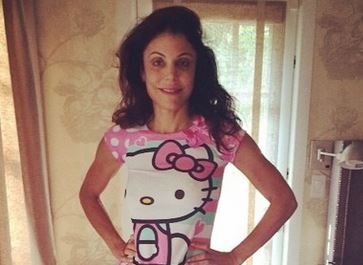 Bethenny Frankel, 43 posted a photo of herself on Instagram wearing her four-year-old daughter's pyjamas. She caption the photo: "This is my daughter's nightgown and PJ shorts. Think we're ready to start sharing clothes yet?"
The Real Housewives of New York star received a lot of backlash from the photo, with people accusing her of sending out a dangerous message about the importance of being skinny. One follower said: "Just because you can fit into your 4 year olds clothing doesn't mean you should. Maybe she's having trouble accepting she's in her 40s. Not a good message to her fans or her daughter."
Another fan added: "This is disappointing...being able to fit into a 4 yr olds clothes isn't something to be proud of or funny. I held you to better than this. I have always related to your sense of humor and I understand this wasn't meant to be taken seriously but as a celebrity you need to be careful."
Do you think this famous mum should be more careful about the message she is sending out to her daughter and fans about body image, or was it just an innocent joke?