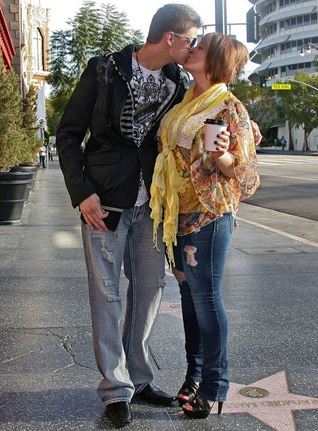 Teen Mom star Catelynn Lowell shared some great news yesterday.
The reality star, who gave her first daughter Carly up for adoption five years ago is expecting her second baby with long term boyfriend Tyler Baltierra. She posted a snap of her pregnant belly along with caption: "#it's official #4months"
The pair, who now have full time jobs caring for developmentally disabled adults, said that this time, they are ready to be parents: "Tyler and I own our own home, have two cars and actually have money to support a kid. We have no doubt that raising a child will be hard. But I know we're going to be really great parents."
Catelynn says that when she was pregnant with Carly, she was too scared to be a mum: "I was too young when I got pregnant with Carly - I was sad and scared.
"I didn't want to be a teen mom. I'm proud of the choice I made."
This pregnancy was not a surprise for the couple though, as Catelynn says she made a conscious decision to stop using birth control three months ago.
Congratulations guys.