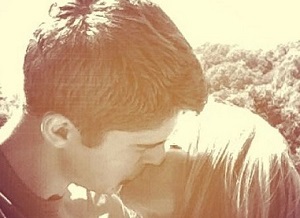 Congratulations are in order for reality TV stars Alyssa and John Webster, who have announced that they are expecting their first child together.
The couple, stars of reality show Bringing Up Bates, confirmed their wonderful news exclusively to Us Weekly.
"We are overwhelmed with excitement to be expecting. We can't wait to welcome our precious little baby into the world. Our child is going to be spoiled with so many aunts and uncles."
Alyssa is one of 19 children born to Gil and Kelly Jo Bates, and a star of the hit US reality show 19 Kids and Counting. She wed John, the son of Florida Congressman Daniel Webster, in a lavish ceremony last May.
This is just the latest baby news for the family. Couple Whitney and Zach Bates recently welcomed the first grandchild of the family, a baby boy named Bradley, last month.
Proud grandparents Gil and Kelly Jo said that they are 'thrilled' with the wonderful news.
"We are thrilled to learn that we have another grand-baby on the way! Our cup is overflowing with blessings! We can hardly wait to welcome this little one into the world."
The family's new reality show will hit screens in early spring.