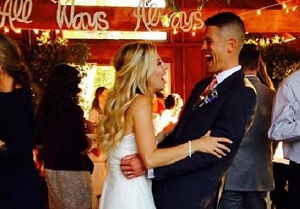 We can barely keep up with all of these wonderful baby announcements this week.
The latest star to announce that she is expecting a little bundle of joy is Holly Montag, former reality star and big sister to The Hills' Heidi Montag.
According to reports, Holly is already five months along in her pregnancy, which was confirmed by sister Heidi.
The 28-year-old, who recently admitted that she and husband Spencer Pratt are themselves trying for a baby, shared the great news on Twitter.
Posting a picture of Holly's growing baby bump, alongside her husband Richie Wilson, Heidi tweeted: "Couldn't be happier for my sister @hollymontag Christmas miracle!!! Love you!!!"
This will be the first child for Holly and Richie, who exchanged vows in an intimate ceremony in Colorado last September.
Sister Heidi recently opened up on her plans to start a family with husband Spencer. Having previously said that he didn't want to have kids, Heidi revealed that Spencer has recently had a change of heart.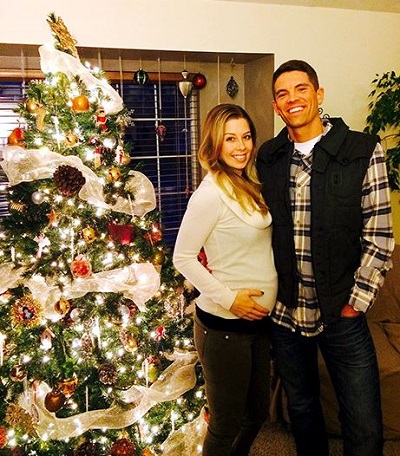 "Last year, while we filmed an E! special, he told me, 'I don't want to have kids', and I started crying. I told him I couldn't bear the thought of never becoming a mom. So when he saw how important it was to me, he had a change of heart," she said.
It looks like there might be yet more good news on the way for the Montags, then. Congratulations to Holly and Richie on their wonderful news.