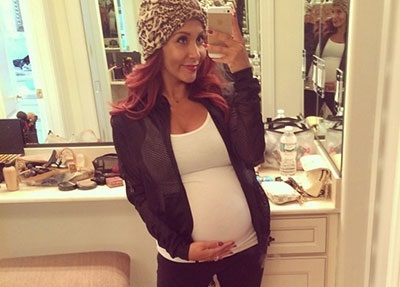 Jersey Shore's Nicole Polizzi, better known as Snooki, has just announced the birth of her baby girl.
The birth will be a huge relief to Snooki, who had been complaining on social media for days about how uncomfortable she was, and her various methos of hurrying the baby along, from exercise to spicy food.
Snooki shared the happy news on Twitter, revealing that she has named her daughter Giovanna Marie LaValle.
"So happy to let you know we had our beautiful daughter this morning Giovanna Marie LaValle. 6.7 lbs, full head of black hair & perfect," the 26-year-old TV personality wrote.

Giovanna is Snooki's second child with fiancé Jionni La Valle. Their son Lorenzo was born in 2012.