Ross O'Carroll Kelly's Paul Howard has got a new book coming out, so listen up, roysh?
Author of the No. 1 bestselling author of the Ross O'Carroll-Kelly series, Paul Howard's new children's book is being published by Puffin, who are delighted to announce an incredibly exciting new middle-grade acquisition: 'Aldrin Adams and the Cheese Nightmares'!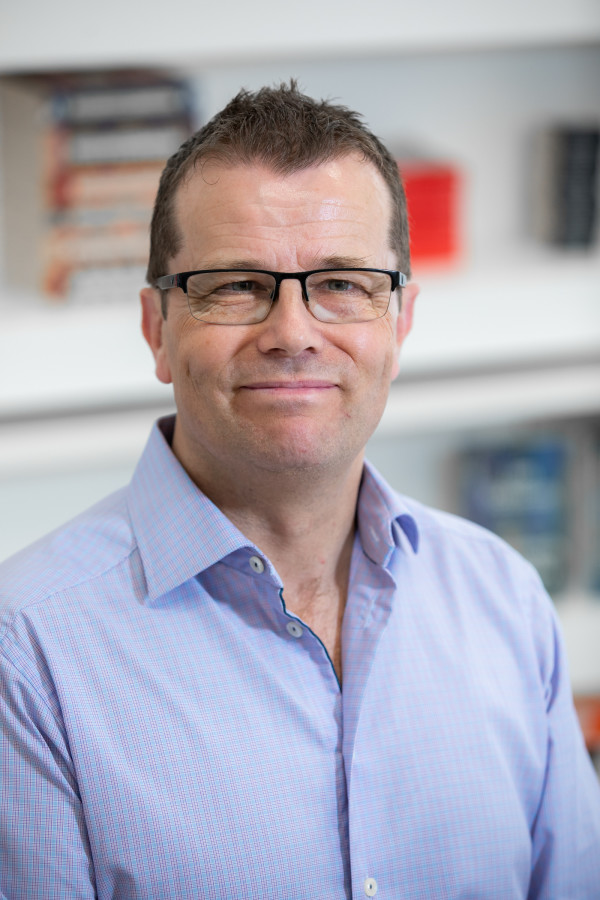 Full of heart and humour, wit and wisdom, 'Aldrin Adams and the Cheese Nightmares' will appeal to boys and girls of nine years and older. It is a brilliantly funny, heart-warming adventure about a boy with the world's most unusual and stinky super-power, perfect for fans of David Baddiel and Kid Normal. Lee Cosgrove's black and white illustrations throughout will have even the most reluctant readers racing through the pages.
Paul Howard is an author, journalist and comedy writer best known as the creator of the Ross O'Carroll-Kelly series. He has written twenty Ross O'Carroll-Kelly novels, which have sold over one million copies and are critically acclaimed as satirical masterpieces. He has won a record four Irish Book Awards.
This, however, is Howard's debut solo children's book. He had a Children's No. 1 Bestseller in Ireland in 2019 with the first of the 'Gordon's Game' series which did well in the children's charts last year, written with co-author and former rugby international, Gordon D'Arcy.
Book summary: Aldrin Adams is an ordinary boy with an extraordinary superpower. When he eats cheese, just before he goes to sleep at night, he can enter into other people's dreams… and their nightmares!
But why has he, of all people, been given this ability? What is he supposed to do with it? And why doesn't it come with some kind of instruction manual that explains how it works? There are so many questions that require answers. Luckily, Aldrin's dad owns the biggest and finest cheesemonger's for miles and miles around, offering him unlimited access to some of the stinkiest cheeses in the world as he tries to figure it all out.
What Aldrin doesn't realise, as he embarks on his journey of discovery, is that he is being watched by Habeas Grusselvart, a mysterious, supernatural villain who creates nightmares for millions and millions of children every night. Suddenly, a young boy poses a threat to his plans to control the world through fear. Which is why he must be stopped - at all costs!
Join Aldrin Adams on an unforgettable adventure as he steps into a world of mystery and magic and cheeses that seriously, SERIOUSLY pong!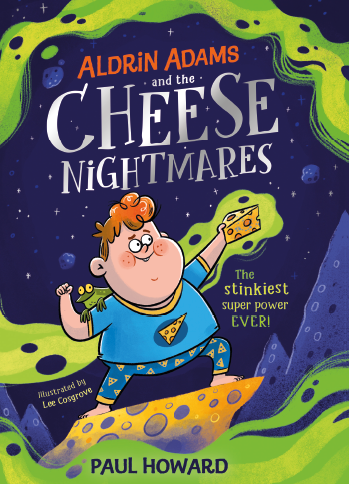 Paul Howard has said 'I am absolutely thrilled that Puffin will be publishing Aldrin Adams and the Cheese Nightmares in 2021. It is a story that is very dear to me, one I've wanted to write for a long time, and it has been a real delight for me working with Puffin's wonderful editorial and art teams in bringing it to life.
'The idea for the book first came to me about ten years ago. My wife, Mary, and I are both cursed with the same two afflictions when it comes to cheese: we are completely and utterly addicted to the stuff; and when we eat it late at night, it gives us the most awful nightmares!
'From one of our many nights of cheese-related, broken sleep came the idea of a boy superhero who could enter into other children's nightmares and help change the endings for them.
'Aldrin Adams and the Cheese Nightmares was my lockdown project. Writing about the adventures of a boy who helps others to deal with their deepest, darkest fears provided a happy escape for me at what was a time of great anxiety and uncertainty.
I am beyond excited that people are going to read the story in what I hope will be a happier 2021.'
This hilarious and spunky comedy will be launching on the 24th of June, and we can't wait to get our hands on a copy for our young readers!