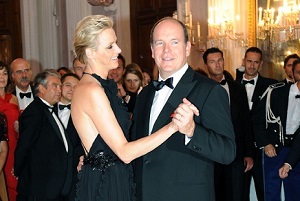 They welcomed their first children together, a twin boy and girl, last month, and finally Princess Charlene and husband Prince Albert of Monaco introduced their little ones to the world today.
The couple made their first formal appearance with Princess Gabriella Therese Marie and Prince Jacques Honoré Rainier on the balcony of the Palais Princier in Monaco this morning.
The awaiting crowd cheered as the royal couple stepped out, cradling their tiny tots and placing gentle kisses on their heads.
Princess Charlene was absolutely glowing as she made her first official appearance since returning home from hospital, wearing a beautiful cream coat and matching gloves.
In her first interview since becoming a mum, given just days after giving birth to the twins, Princess Charlene described her new role as "magical".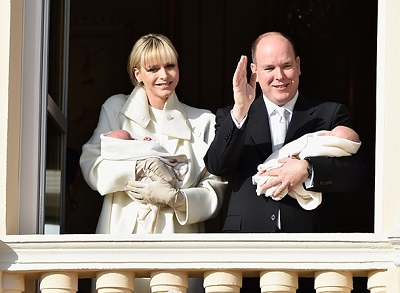 "What I can tell you is that they are both very active and every expressive. They are beautiful, adorable – I'm crazy in love with them," the 36-year-old told Paris Match.
While Gabriella and Jacques are the couple's first children together, Prince Albert is already father to 22-year-old daughter Jasmine Grace, and 11-year-old son Alexandre Coste.
The family look absolutely delighted. Congratulations, once again, one their wonderful news.