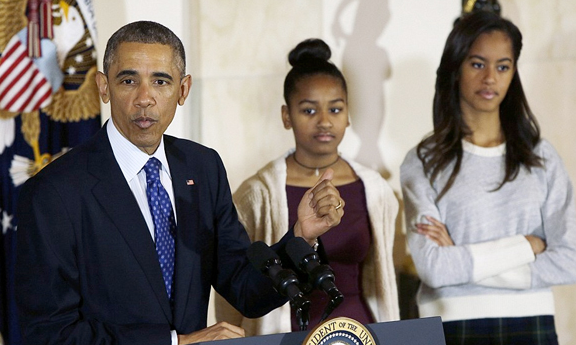 A communications director for a Republican congressman, Elizabeth Lauten has come under fire for comments she made about President Obama's teenage daughters, Sasha and Malia.
The official made the comments following the annual Thanksgiving event in which the President pardons a turkey. Obama stood with daughters who winced at his jokes (as all teenagers do when it comes to their dad's jokes).
However, Ms Lauten found great fault in the girls' demeanours, taking to Facebook and writing: "Dear Sasha and Malia, I get you're both in those awful teen years, but you're a part of the First Family, try showing a little class. At least respect the part you play. Then again your mother and father don't respect their positions very much, or the nation for that matter, so I'm guessing you're coming up a little short in the 'good role model' department. Nevertheless, stretch yourself. Rise to the occasion. Act like being in the White House matters to you. Dress like you deserve respect, not a spot at a bar. And certainly don't make faces during televised public events."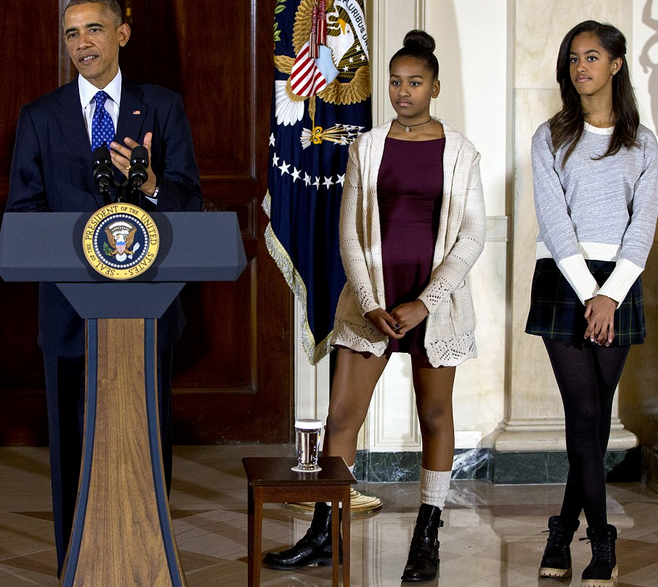 Following a torrent of criticism from many officials and the public for her comments, she later issued a public apology to the teenagers: "I quickly judged the two young ladies in a way that I would never have wanted to be judged myself as a teenager."
It has now been said that Ms Lauten plans on resigning from her position following her comments about Sasha and Malia.