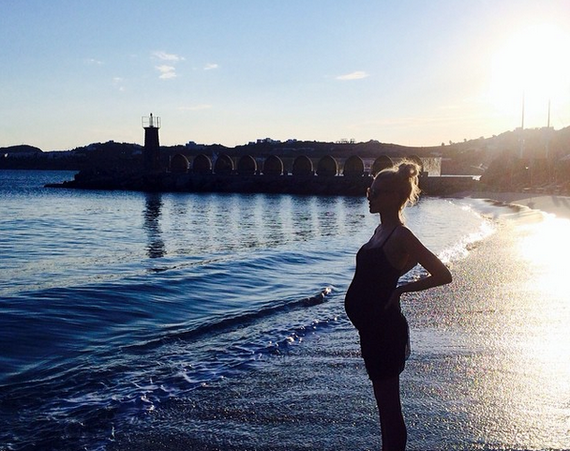 Napster founder Sean Parker has revealed that he and his wife that they are expecting their second child, a baby boy.
Their baby is due in December, and though the couple had been posting photos of Alexandra's growing baby bump on Instagram, it's only now that they have officially confirmed their upcoming arrival.
Sean and Alexandra, a singer-songwriter, have been together since 2011, and married in June 2013. They have a 20-month old daughter, Winter.
"We are overjoyed and excited to welcome the new arrival into our family," the delighted parents announced. "Winter can't wait to be a big sister!"
Sean was the founder of the early noughties music sharing program Napster, but his real success was getting involved in the early stages of Facebook.
Played by Justin Timberlake in the film The Social Network, Sean was Facebook's first president and though no longer involved in the company, is worth an estimated $3.2 billion.