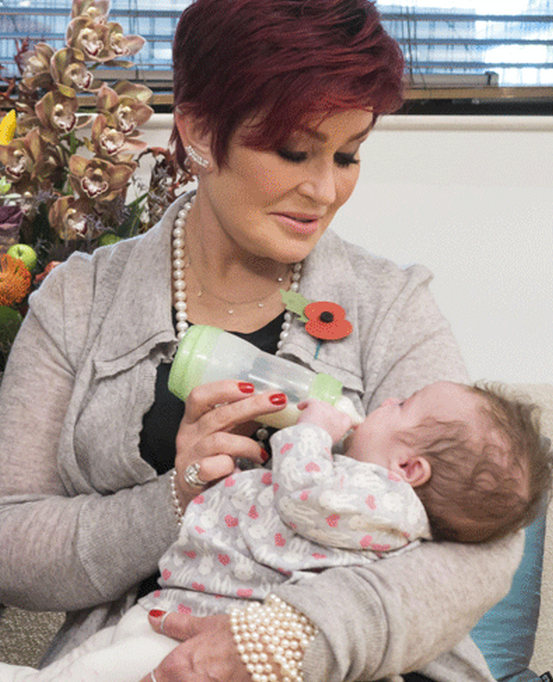 Sharon Osbourne was overjoyed to meet her goddaughter Miley for the first time this week. Miley's mum, 2013 X Factor winner, Sam Bailey asked her former mentor Sharon to be godmother to the little girl born last month.

Sharon, obviously overcome with emotion said: "It's the first time I've been asked to be a godparent so it's huge for me. It's really overwhelming, you feel so honoured to be put in that position of trust and it's just wonderful, I love it."

Backstage at the Loose Women studios, guest panellist Sharon and new mum Sam coo'ed over little Miley with Sharon saying: "Oh my goodness, she's so gorgeous, what a perfect little angel."

Sam spoke about her love for her daughter's godmother, revealing "Sharon is a grafter. She was there for me at the end of the phone and if anything, this lady plucked up the courage for me to go out there and smash it every week so I'm eternally grateful. I love her."

It's clear mum-of-three Sharon is a natural with babies, taking Miley in her arms for her bottle feed and doting over the little girl while chatting to Sam.

Thirty-seven-year old Sam is also mum to son Tommy and eldest daughter, Brooke.