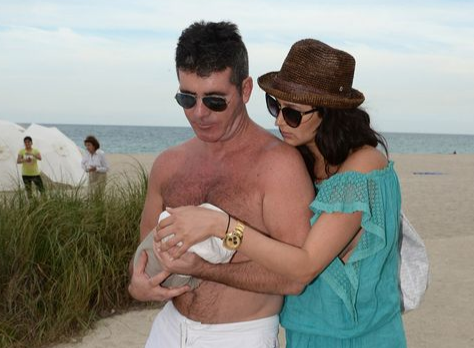 Music mogul and father Simon Cowell has revealed that he regrets the affair he had Lauren Silverman but not what came out of it.
"But then of course you have a baby and you look at the baby and you kinda go 'this is what happened from it'."
Cowell says he loves his new role as father to little Eric, but admitted when the scandal erupted about his affair with Lauren, he was at his lowest ebb.
"Did a doctor say I was depressed? Yeah. I mean I knew it myself."
The X Factor judge admitted it had gotten all on top of him trying to make the show a hit in America but when Lauren revealed that he was going to become a father, it gave him the wakeup call he needed.
"You can start to live a slightly abnormal life and there is no question of doubt I was heading down that path. Too many late-night phone calls. Too obsessed with things."
Simon admits he is now happy with his relationship with Lauren and loves what his house has become now that Lauren and Eric are living with him.
"Now the house is full of people, it has become a home rather than a house."