She has previously opened up on the difficulties she faced while expecting her daughter, branding hers as "the worst pregnancy ever", but it seems that singer Kelly Clarkson's issues didn't end after her daughter, River Rose, came into the world.
The 32-year-old has revealed that she suffered a number of complications from her pregnancy, the biggest one being losing her voice, which, naturally, left her devastated.
In an interview with ET Canada, the former American Idol star said: "Afterwards was the part where I literally had a moment where I cried and drank wine all day. I was like, 'Oh God, I'm not going to be a singer anymore.'"
Speaking candidly, she added: "I was bawling to my husband [Brandon Blackstock] and completely hammered, just going, 'Oh my God, it's over. I don't know what I'm going to do. I guess I could do more charity work'. I didn't know what I was going to do."
Kelly and Brandon welcomed River Rose last June, with the star going on to reveal the complications she faced during her pregnancy in an interview on BBC Radio 1.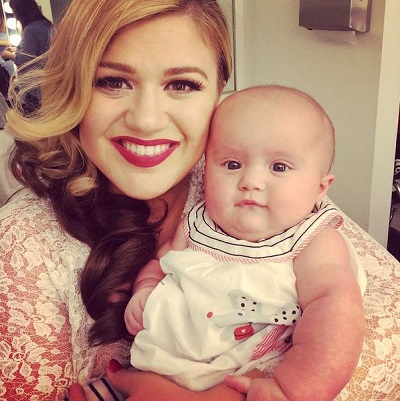 Describing it as "the worst pregnancy ever", Kelly described how she suffered with extreme morning sickness for seven months.
Thankfully, her experience has not put her off expanding her brood, with the singer admitting that she is planning on having another baby in the next two years.