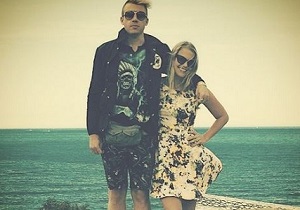 He announced earlier this month that he and his long-term partner are expecting their first child together, and it seems that singer Macklemore is getting very excited about impending fatherhood.
Indeed, he can't seem to get enough of fiancée Tricia Davis' blooming bump, if her latest social media sharing is anything to go by.
Tricia took to Instagram to post a touching photo of herself and the Can't Hold Us star, real name Ben Haggerty, cradling her growing tummy.
"25 weeks deep with my baby and my baby," wrote Tricia, who is Ben's tour manager.
The couple first set the rumour mill in action on New Year's Eve during a Macklemore performance in Las Vegas, with witnesses reporting seeing the couple cooing over Tricia's stomach.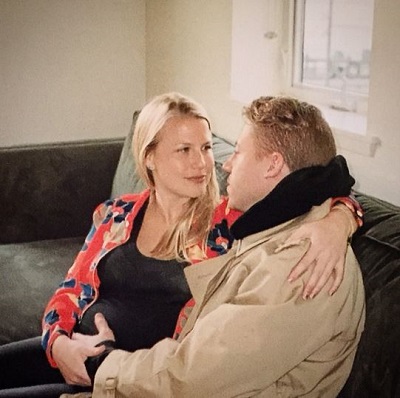 The couple went on to address the rumours by sharing a beautiful video of their first baby scan at the hospital.
Ben and Tricia have been in a relationship for nine years now, with the couple getting engaged in January 2013.
They certainly look blissfully happy. We wish them all the best with the rest of the pregnancy.