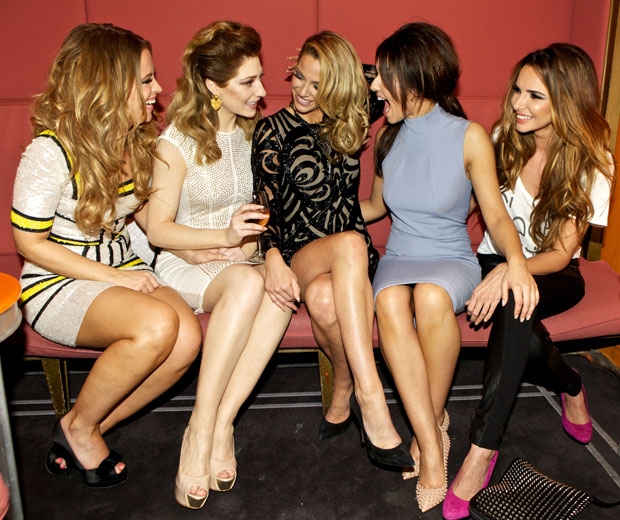 New mum Nadine Coyle said she has cried "tears of joy" every day since the birth of her baby daughter.
Nadine said she and her fiancé Jason Bell are absolutely smitten with their little bundle of joy.
The former Girls Aloud singer said she hasn't left her baby's side since she was born in February.
"She is amazing thank you. I cry tears of joy at least once a day," she told her Twitter followers about her baby. "I haven't left her side since she was born."
"I tried to go out one day and broke my heart crying in the driveway. Maybe tomorrow…," she added. "Nawwwww!! Who am I kidding. Maybe next month…"
"She looks exactly like me," the proud mum said. "She is the best thing ever."