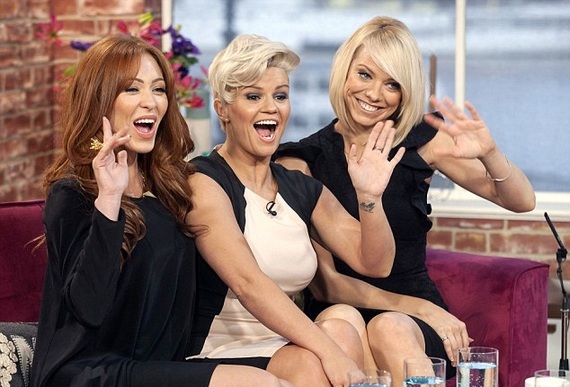 Three weeks after the birth of her baby girl, former girl band member Natasha Hamilton has given us a glimpse of baby Ella.
Ella is Natasha's fourth child, but her first with current partner Ritchie Neville, member of the boy band Five.
Natasha is also mum to three sons; 11-year-old Josh, Harry aged nine, and Alfie, who turned three this summer.
Taking to Twitter, Natasha shared a makeup free photo of herself with the caption:
"Someone is enjoying a very long nap on mummy :) absolutely adore our little girl #preciousmoments x"
At the bottom of the picture, you can see Ella's tiny little baby hand clutching at her mum.