Kelly Clarkson is clearly relishing every moment of being a new mum.
The singer, who recently gave birth to daughter River Rose, has been busy snapping photos of her adorable five-month-old for her social media followers.
Taking to Twitter, Kelly shared a beautiful picture of River looking very cute indeed, all tucked up in her winter best.
Kelly's adoration for her bundle of joy is clear from her caption which read: "Seriously, I want to squeeze her little cute face off!"
The American Idol star welcomed River, her first child with husband Brandon Blackstock, back in June.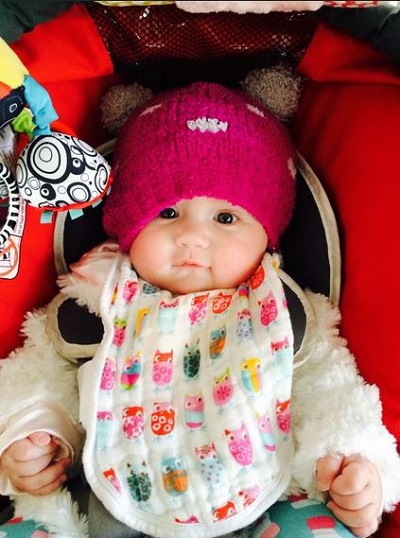 Announcing their wonderful news on social media, the singer wrote: "Thank you everyone for all of your well wishes! Brandon and I are on cloud 9!!"
A source revealed after River's birth that Kelly and Brandon are keen to expand their family in the near future, saying: "Don't expect River to be their only baby; Kelly and Brandon want a big family."
What a little cutie!