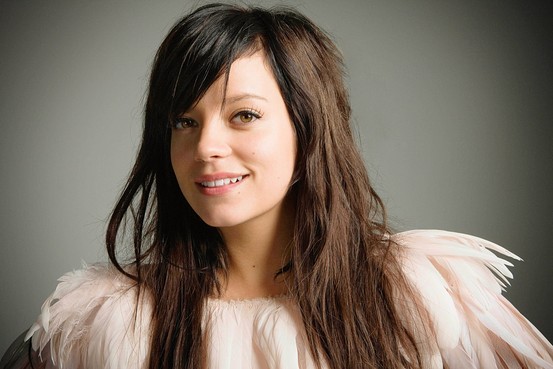 Pop star Lily Allen has opened up about the pain of watching her baby daughter battle a life-threatening condition.
A year after Lily's daughter Ethel was born in November 2011, she was diagnosed with a condition called laryngomalacia, leaving her struggling to breathe and eat.
"It's basically a problem with the throat. She was working so hard to breathe, to just exist really, and she wasn't really gaining any weight at all. Because all of the food she was taking on, she was just expending the energy on this breathing process," the 29-year-old singer said.
"I was scared of losing her the whole time, all I wanted to do was just breast-feed her and to sit there in my chair with her and spend those precious hours into the night looking after your child," she added.
The singer - who married Sam Cooper in 2011 - spoke about the agonising pain of watching her child suffer.
"When she was really, really little the doctors said she had to have an operation to correct it and then that didn't work so she had to have it again. And she was tiny, she'd lost so much weight and then as a result of that, because of what happened before with my previous, it was just a really tough time," the mum-of-two said.
"I just remember the doctor saying when they first diagnosed her with the condition they said, it's a one in a hundred chance that you are going to have to operate, and then of course she needed the operation and then they said it's a one in a hundred chance that they will have to operate again and I just thought how many one in a hundred chances do I have?"
Thankfully, after being tube-fed for eight months and enduring two operations, Lily said that two-year-old Ethel is "absolutely fine now."
In 2009, Lily took a break from music but returned this year and is this weekend, playing to tens of thousands of people at the Glastonbury music festival.
Lily - who is also mum to one-year-old Marnie Rose - spoke about the devastating stillbirth she endured in 2010, six months into her pregnancy.
"I remember when we lost our first, I remember thinking it's just so bizarre that I seem to have all these really unique experiences you know, the highs along with the lows. From playing on the main stage at Glastonbury to 70,000 people to losing a child, it's just, everything seemed to be extremes," she said.
Praising the support of her husband through her difficult periods, Lily said, "He's just an amazing, amazing man and I don't know where I'd be without him."