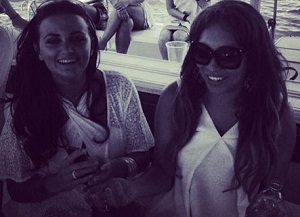 She gave birth to her third child, a daughter, back in October, and now singer and former X Factor star Rebecca Ferguson has opened up on life as a single mum.
The star, who welcomed baby Arabella with her former partner, spoke candidly about her family life during an interview with OK! magazine.
Admitting that bringing up three children on her own is challenging (she is also mum to 10-year-old Lilly May, and nine-year-old Karl, from a previous relationship) Rebecca hinted that there is still hope for her and little Arabella's dad.
"At the minute we're both focusing on the kids and we're kind of open to seeing what happens. I've been in a relationship since I was 17, so it's hard for me to be single, but at the same time I'm enjoying some me time," said the 28-year-old.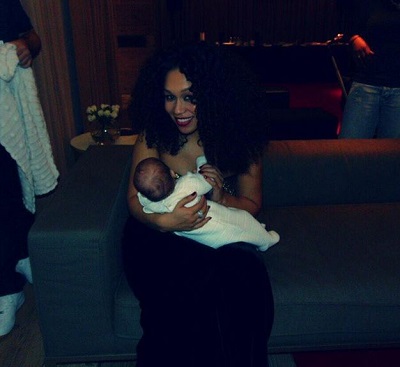 Rebecca added that despite the demands of her music career, she is trying to strike the balance between work and home, and be the 'best mum she can be'.
"You always have guilt as a working mum and you overcompensate by buying them loads of things. That was what I was doing anyway. I've kind of realised now that I'm the best mum that I can be," she added.
That's all any of us can do, Rebecca. You're doing a great job!