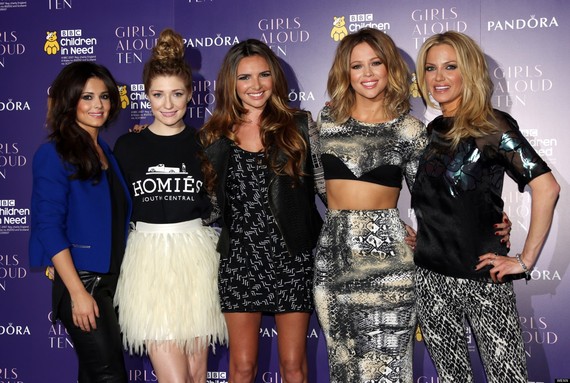 With band members Nadine Coyle and Kimberly Walsh becoming first time mums this year, Girls Aloud singer Sarah Harding might be the next in line after revealing she is feeling broody.
"It does get harder to see other people have something that you want," Sarah explained.
"I do feel my biological clock is ticking and while I'm not ready right now, I do want to be a mum one day. I still have a few years to go but I do go through stages where it plays on my mind."
The 32-year-old singer's family plans have been put on hold since her breakup last month with long term boyfriend Mark Foster. She and the music producer had been together for two years, and had been childhood sweethearts.
"I guess it's a lovely thought, isn't it, that the person you're meant to be with was one of your first loves all along. That whole destiny thing," Sarah sighs.
"And I'm really hoping that at some point in the future we can be friends because we have a lot of history."
The breakup has been blamed on Sarah's appearance on the gymnastics based reality show Tumble, citing Sarah's long hours and exhaustion as putting a strain on the relationship. She has no regrets about competing however.
"I learned that I am a lot stronger and more determined than I realised and I think I needed that confidence boost," Sarah explains.
"The break-up did shake me and of course I was upset. But I had put so much into the show, I knew I had to focus and that's what I did."
"It's taught me not to expect the world from every relationship and to live in the present more. And I definitely can see that I need to stay single for a while because the worst thing I could do right now would be to rush into another relationship."