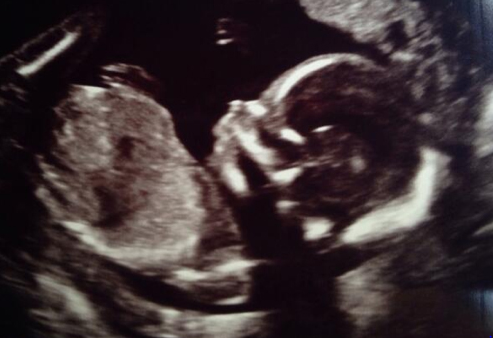 Atomic Kitten
singer Natasha Hamilton shared a snap of her first baby scan, with fans this weekend.
Natasha is expecting a child with her boyfriend and Five singer, Ritchie Neville.
The singer captioned the shot: "Our little bundle of joy. Half way there now, so excited to meet my baby x."
Natasha then went onto to tweet about her pregnancy cravings, saying: "Is it wrong I've just eat this whole box of crisps? #moorish."
Natasha is already a mum to her three boys Josh, Harry and Alfie, while this will be Ritchie's first child.