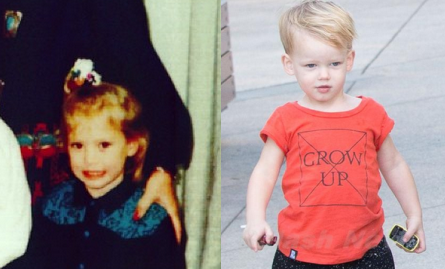 Hilary Duff shared an adorable #throwbackthursday photo and we think she is just the image of her own little boy, Luca.
The singer shared the photo on her Instagram account, writing: "I think I missed the #tbt cut off..as it is now Friday buuut this was to good to sit in my phone for one more week! #reba #hair #hayliesnothappy."
Luca is the only child of Hilary and her estranged husband, Mike Comrie.