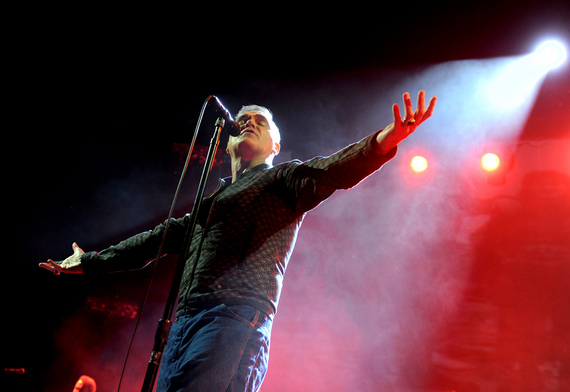 After several hospitalisations in the last 18 months, the legendary Smiths front man Morrissey has broken the news that he is being treated for cancer.
The 55-year-old singer didn't specify the type of cancer he has been diagnosed with, but bluntly explained his illness in his interview with Spanish newspaper El Mundo:
"They have scraped cancerous tissues four times already, but whatever," he said casually.
"If I die, then I die. And if I don't, then I don't. Right now I feel good."
"I am aware that in some of my recent photos I look somewhat unhealthy, but that's what illness can do. I'm not going to worry about that, I'll rest when I'm dead."
This terrible news comes not long after Morrissey was dropped from his record label Harvest weeks after the release of his latest album. Morrissey puts it down to the ego of the labels owner.
"There was no kind of promotion, they always kept me hidden, and even so we have sold quite well," he said.
"I complained about the treatment and the owner, Steve Barnett, decided to dismiss me. He does not like for artists to think. It was stupid, but his ego seems to be more important than the proper functioning of his business.
He added that he doesn't think record labels know what to do with aging musicians like himself.
"I'm at an age when one should no longer be making music," Morrissey stated. "Many composers of classical music died at age 34. And I'm still here, and nobody knows what to do with me."
After the success of his autobiography, Morrissey is now working on a novel, but is keeping the details quiet.
"It's coming along well, but it would be presumptuous of me to talk about something that is not finalized yet," he said.
"It will probably be published next year and with luck I will be able to stop singing forever, which would make many people happy!"