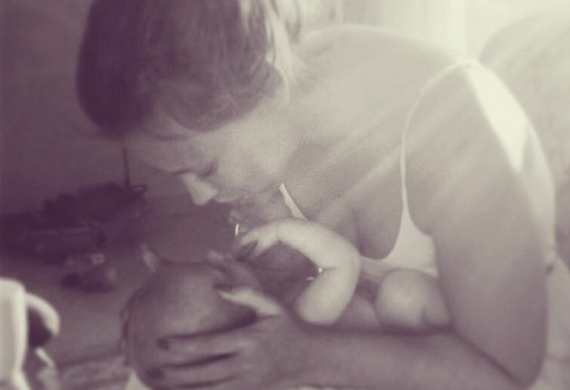 Girls Aloud singer Kimberley Walsh has opened up about her terrible experience giving birth to her first child, Bobby, earlier this month.
Kimberley had a complicated labour, with doctors needing to use forceps to help deliver the baby.
''To be honest I'm glad we got him out with forceps, it could have easily ended in an emergency c-section," Kimberley explained in an interview.
"I was quite close to my breaking point of what I could cope with and was worried about how complicated the delivery would be so I took the safe option. It's that pain that's so concentrated that nothing helps."
"However, you do have a break in between and that's how you deal with it. You think thank God it's over, and then it comes back again! I tried to breathe through it but I didn't feel like I could. Your reaction is to wince to get through it."
Kimberley opted to get an epidural to help her manage the pain, and nearly a month on is happy with her decision.
"For me having the epidural felt like the right decision and now - bearing in mind how the delivery turned out - I'm so glad I did."
Kimberley's long term partner Justin Scott shared his thoughts on becoming a father, and how he enjoys being a hands-on dad to Bobby.
"I haven't found it too bad, as I can manage quite well without a lot of sleep, even though I'd like more!" Justin laughed.
"I think some dads feel like a spare part in the early stages so it is nice that I'm able to help out and it gives Kim the chance to have a nap here and there."
"I'm a night owl so I'm happy. I tend to do the first two night feeds or if Kim is doing them I keep her company so that I'm not just laying there snoring."