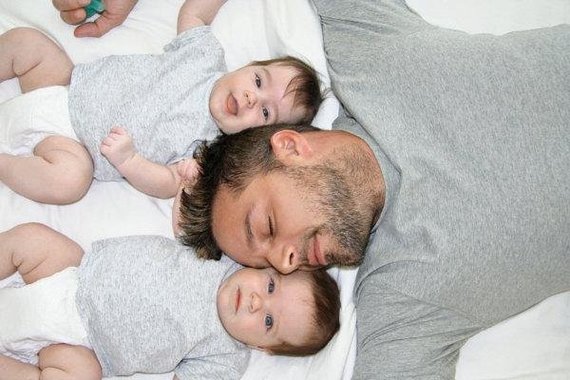 Singer Ricky Martin revealed in a speech that he has big plans for his family.
Already the dad of two twin boys, Ricky announced that he is seeking a surrogate mother so that he can add a baby daughter to the mix.
His sons Matteo and Valentino were also born via surrogate in 2008.
He made the announcement at the opening of his education centre in Puerto Rico, a project funded by Ricky which educates at-risk youth.
Ricky admitted the process hadn't been finalised, but that he is very eager to become a dad again.
'The little baby will come next year." He said. "When daddy's little girl arrives, I want to be there."
If Ricky goes through with his plan it will mean a very busy few years however. In addition to his humanitarian work, Ricky is currently recording an album and planning a tour for next year.
Furthermore, he will be doing all this as a single dad. Ricky split up with his longterm partner Carlos Gonzalez Abella in January of this year.