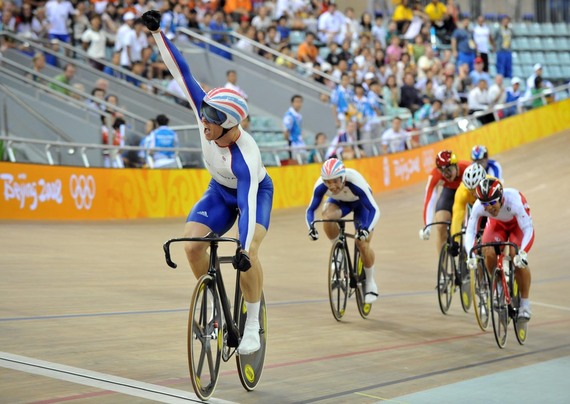 The six-time Olympic gold medal winner Chris Hoy and his wife Sarra welcomed their baby boy, 11 weeks premature.
Chris announced the happy news on Twitter, saying he and Sarra were "amazed, delighted and a little shocked to announce the birth of our beautiful baby son, Callum David Robert Hoy!"
The cycling champion thanked hospital staff for their work and fans for their well wishes, sharing a photo of his finging in his tiny son's hand.
"Although v. early days for wee Callum, he's doing well as is @SarraHoy. Huge thanks to the incredible medical staff."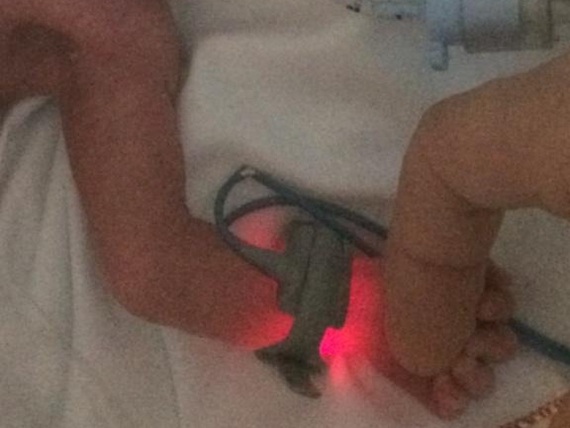 Sarra added her thanks for the messages from fans, particularly those who shared their own experience with having their baby prematurely.
"Utterly overwhelmed by the love, kindness and support in all of your messages. Thank you for your continued thoughts and prayers", Sarra wrote.
"Thanks also for sharing your success stories of premature babies, born at a similar time. It's helped me tremendously in the last 24 hours."


Chris and Sarra, an Edinburgh lawyer, married in 2010. Callum is their first child, and with his retirement from competitive cycling last year, Chris is very excited to be able to devote himself to his growing family.
"I think maybe I'm just blindly optimistic that it's going to be great fun and dead easy. I'm just very excited," Chris said when asked about becoming a father.
"I'm sure it won't be, I'm sure there'll be lots of tough things but I'm just very excited. It all seems to have happened at the right time."